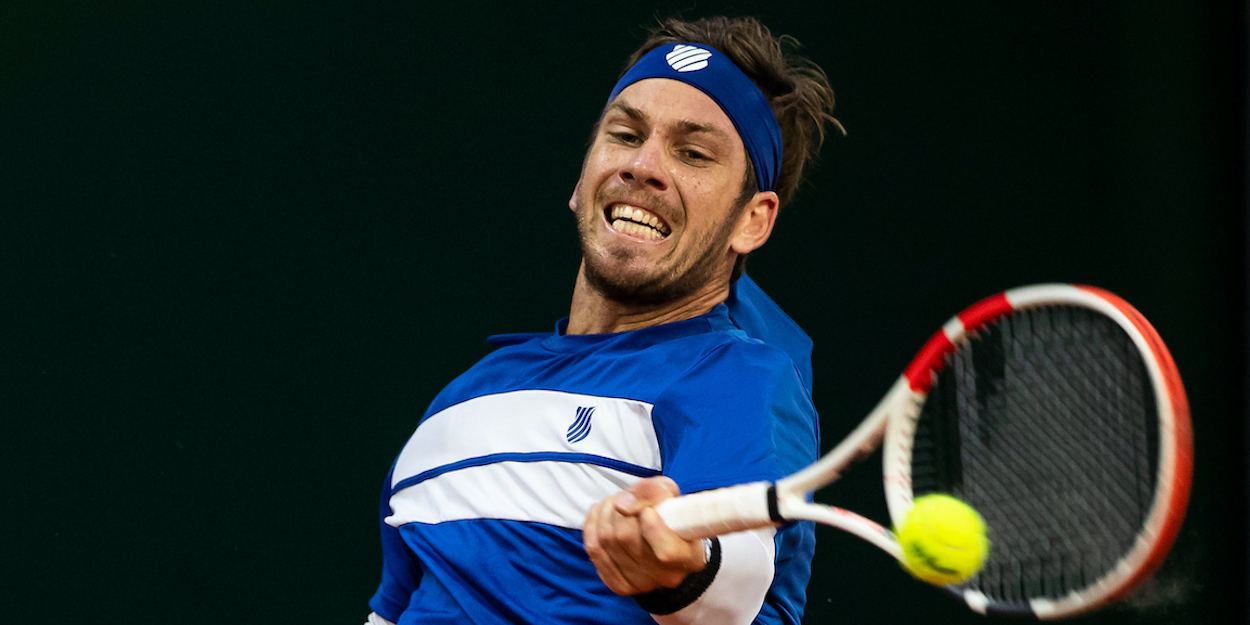 'Everything was working for me,' Norrie marches on to Lyon final
Cameron Norrie is through to the final of Lyon after a dominant display against eighth seed Karen Khachanov.
Cameron Norrie produced a near flawless display to defeat Karen Khachanov 6-1, 6-1 in just over an hour.
"Everything was working for me," Norrie said in his on-court interview. "I was serving well, returning well, anticipating the ball well.
"I came forward when I needed to and was aggressive with good depth. So, it was nice to come through like that.
"You're right, this morning as well, with having the set of tennis to kind of get me ready and get me and give me some rhythm so, yeah, I'm so pleased to be through and I'm really pleased with my performance."
Norrie had already played earlier in the day, finishing his quarter-final with Frenchman Arthur Rinderknech after the match was suspended for rain yesterday.
Lyon will be Norrie's third career final on the ATP tour and second in 2021 so far, the other coming on clay in Estoril, Portugal.
Norrie lost his previous two final appearances and will be the underdog as he faces Stefanos Tsitsipas for the Lyon title.
"I had a tough loss in my last final, 6-7 in the third, so it's nice that I can get another opportunity so soon.
"It's gonna be tough against Stefanos [Tsitsipas], he's playing well. He's in the zone as well so it's gonna be an interesting final.
"It's just nice to play with an atmosphere again so thank you to everyone for coming out and creating a little bit of atmosphere out here. We appreciate it."