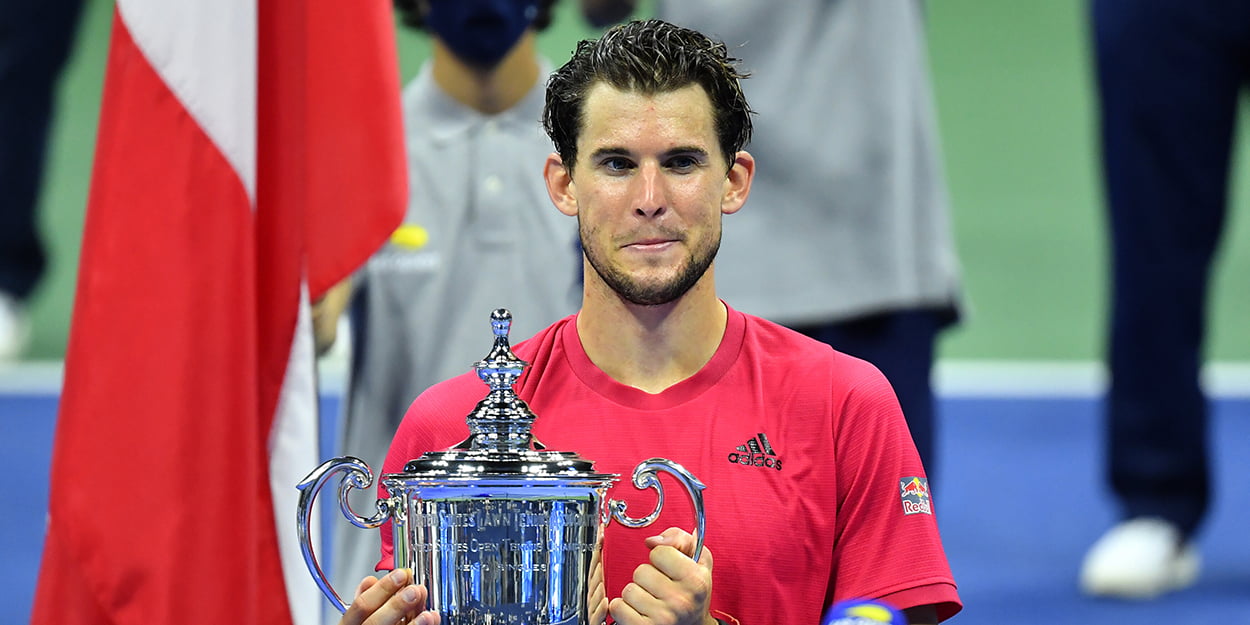 Dominic Thiem says winning US Open has 'changed his life' as he looks ahead to more success
Dominic Thiem says that winning the US Open has changed his life, but he hopes it only proves to be the start of his story in tennis.
Thiem claimed his maiden Grand Slam in New York last year after losing three finals previously – two against Rafael Nadal and one against Novak Djokovic.
However, after losing to Nadal in a pre-Australian Open exhibition in Adelaide, Thiem said he was confident more success was ahead of him.
"Yeah it took away a lot of pressure off myself as I really wanted the title so much," Thiem said on-court after the match when asked if winning the US Open had changed his life.
"I lost three finals and it was tough, two against [Nadal] but I finally got it.
"It was my biggest wish I ever had in my tennis career, so I made that.
"But I also hope that there are great things waiting for me in the future.
Dominic Thiem was also quick to thank Adelaide for hosting the event and providing the players there with such a smooth quarantine.
"It's been a very tough year for everybody" Thiem said.
"Now and today it's time to be really thankful and grateful to Australia for everything you guys did for us.
"It's a great two weeks here in Adelaide. It's the first full crowd for almost a year so it's a pleasure for us, so thank you very much."