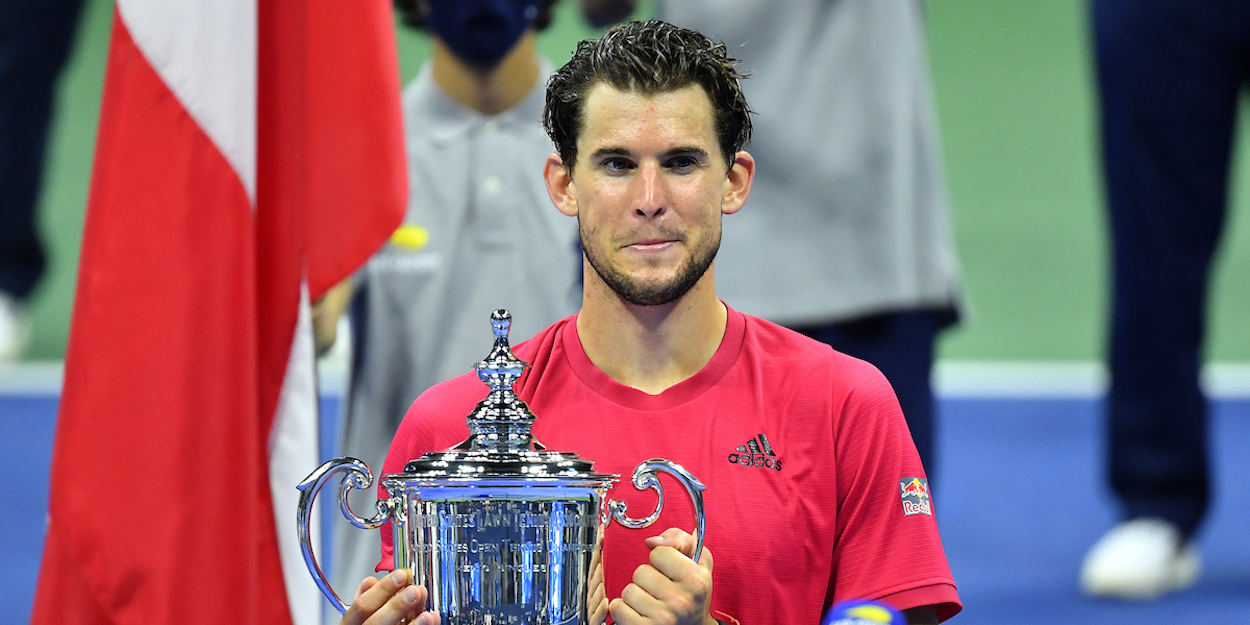 Dominic Thiem blasts US Open title critics: 'It's my name on the trophy.'
Dominic Thiem has fired back at anyone claiming his US Open title has been devalued by the absence of the 'Big Three' from the tournament.
Before Dominic Thiem won his maiden major at the US Open in September 2020, the previous 14 Slams had been won by the 'Big Three', stretching back four years to the 2016 US Open.
Federer was absent from the tournament due to injury, Nadal chose not to travel due to the COVID-19 pandemic, and Djokovic was disqualified in the fourth round for hitting a line judge in the throat with a ball.
'Nobody knows if I would have won it, but, well, I have the title and that's all that counts,' he said on the point of not having to face any of the three.
'Of course, the Big Three is the Big Three but there was also a time before them and nobody asks if Grand Slam titles were worth more or less back then and the same applies now.
Thiem defeated Daniil Medvedev in the semi-final before overcoming a two-set lead to beat Alexander Zverev in the final
'A Grand Slam title is always worth the same, so there is really no need to even think about it. After all, my name is on the trophy and it always will be. It doesn't really matter who I beat and who was or wasn't there.'
Dominic Thiem will be looking to go far in Dubai as the top seed this week.
For more Dominic Thiem news, click here.