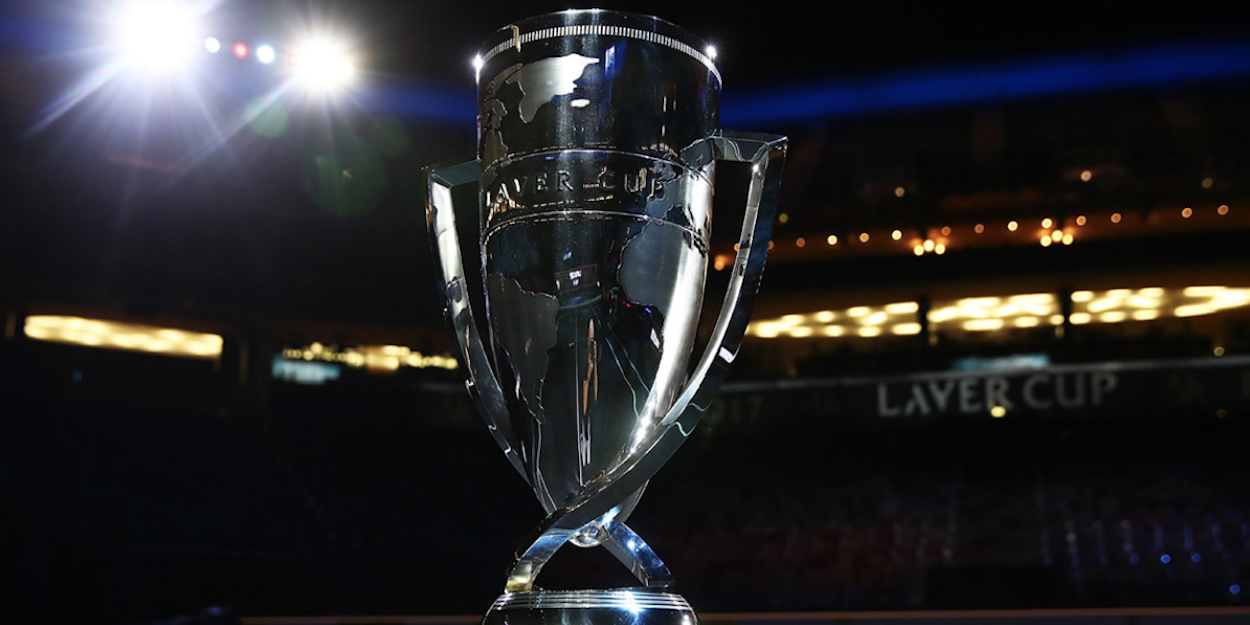 Does the Laver Cup need to change?
After Team Europe completely overpowered Team World at this year's Laver Cup, does the 'Ryder Cup of tennis' need a format revamp?
Team Europe have won all four Laver Cup events to date, with the latest overall score being 14-1 in their favour.
Here are our some suggestions as to how the tournament could shift the balance to become a more competitive and attractive fixture.
1. Russian shift to Team World
Is Russia in Europe or in Asia? Seven-time Slam champion and Team World captain John McEnroe thinks the latter.
"I think a Team World win would be good for everyone," he was quoted as saying at the 2021 Laver Cup. "The event needs it.
"I was wondering why Russia was part of Europe. I don't think it is, but that's just me."
In the current atmosphere of the ATP tour, such a change could prove hugely impactful. Two Russians competed for Team Europe this year: world number two and US Open champion Daniil Medvedev and world number five Andrey Rublev.
Medvedev played just one match, singles against Denis Shapovalov, and won 6-4, 6-0. Meanwhile, Rublev was perhaps the strongest component of the Team Europe push, being the only player to play and win three rubbers.
"Andrey [Rublev], he was the MVP during this weekend," Feliciano Lopez, Team Europe's alternate, said of the 23-year-old.
Moreover, compatriot Karen Khachanov has lined up alongside Rublev in doubles on tour many times, with the pair reaching two Masters 1000 finals, in Miami in 2018 and Paris in 2019.
Team Russia also won the 2021 ATP Cup, a tournament focused around combined singles and doubles.
2. Bring on the women
There have been rumours of the ITF replacing popular mixed event the Hopman Cup with a new tournament.
Why not leave that behind and just join the Laver Cup to make it a mixed event with singles and doubles for men and women as well as mixed doubles?
One proponent of this change is 2013 Wimbledon champion Marion Bartoli.
"I think it would be nice to [make it] a mixed event," Bartoli expressed on The Match Points podcast.
While all the ATP top-10 are European at time of publication, it is 7-3 in favour of Europe on the WTA tour. Recent US Open finalists Emma Raducanu (Great Britain) and Leylah Fernandez (Canada) fit neatly into separate teams too.
Slam champions Naomi Osaka, Ashleigh Barty and Bianca Andreescu would all represent Team World. No Slam champion has yet competed for Team World.
Finally, everybody just loves mixed doubles. At Wimbledon 2019, Andy Murray and Serena Williams played together for joyous Wimbledon crowds. Nick Kyrgios and Venus Williams provided brilliant, if brief, entertainment at the same Slam in 2021.
3. Axe geographic teams altogether
Tennis is, by its nature, a truly global sport. The ATP tour tours all around the world throughout the entire year.
And yes, while players compete for their nations at the Davis Cup, ATP Cup and the Olympics, on all other occasions they compete for themselves as individuals.
The Europe versus the world distinction is arguably arbitrary, and could potentially be done away with.
A renowned sports commentator has suggested simply having two team captains who draft teams.
In basketball, the NBA have done this since 2018 for their All-Star Game.
The popularity of the Laver Cup very much lies in the fact that it is full of stars. By leaning into this angle, something new and exciting could be brought to the scene.
The event is already halfway there anyway, with three players from each team being captain's picks from the first tournament in 2017.
4. Have changing captains
On the subject of team captains, that is an aspect of the Laver Cup that could also be constantly shifting to manufacture engagement, as well as to reflect real competition.
Of course, Tennis fans know of the historic rivalry between John McEnroe and Bjorn Borg. Their appointments as captains of Team World and Team Europe respectively was a good move.
But now that John McEnroe has captained the losing side four times, perhaps it is time to rotate what is seemingly an honorary rather than practical position.
There are so many other legends of the sport that would relish the chance to lead a Laver Cup roster, and so many more rivalries to boot.
For example, Goran Ivanisevic, Mats Wilander, Stefan Edberg, Boris Becker for Europe, Andre Agassi, Pete Sampras, Lleyton Hewitt, Jim Courier for World. The list goes on.
Ivan Lendl, as a Czech-American, could captain either team, or both in different years.
The Ryder Cup is yet again a good template for this potential change. As the Laver Cup becomes more firmly established, Federer could remain involved as captain past retirement.