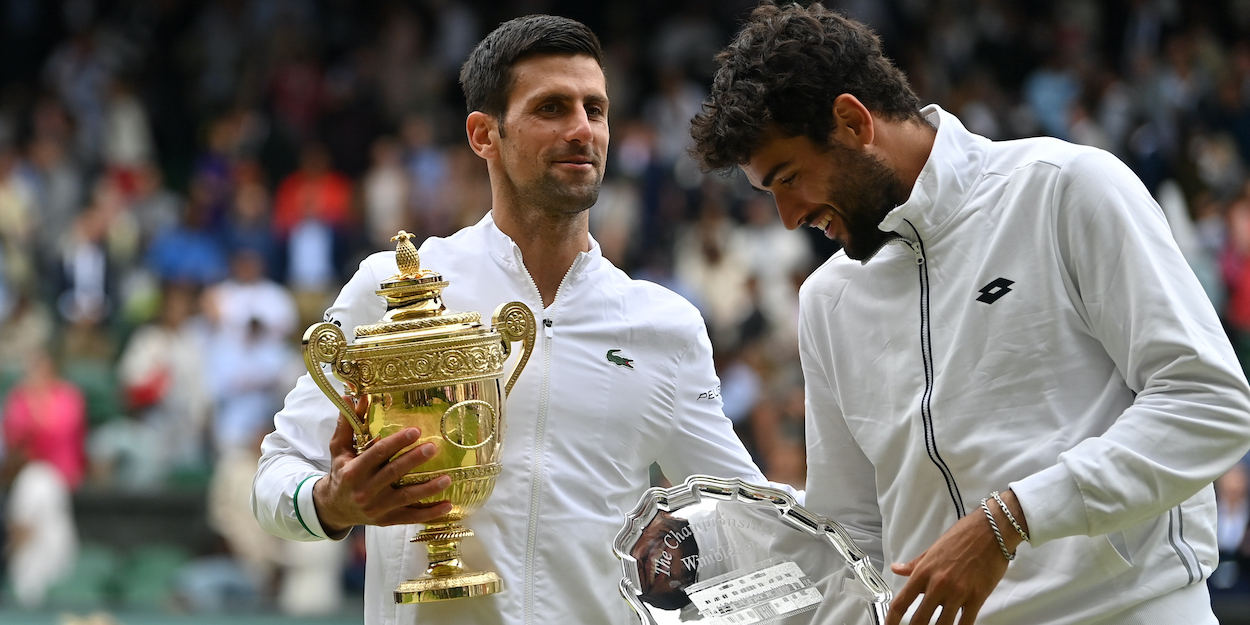 'Djokovic was the only player who could beat me,' asserts Berrettini
Wimbledon runner-up Matteo Berrettini believes his conquerer Novak Djokovic was the only player who could've beaten the Italian at the Championships. 
The Italian powerhouse has been in fine form in 2021, winning the Serbian Open before lifting the Queens title, which is often a recipe for success at Wimbledon.
After an impressive showing at SW19, it ended in heartbreak for Berrettini after losing to Novak Djokovic 6-7(4) 6-4 6-4 6-3 in his first Grand Slam final.
Reflecting on his Wimbledon run, the 25-year-old said he was 'angry' with his defeat after failing to show his best tennis on one of the biggest stages in world tennis.
"Obviously now I'm disappointed and angry because I lost and because I'm convinced that I didn't play my best tennis, though the fact that on the other side of the court stood a player such as Novak must also be taken into account; that's why he is one of the best ever," said the Italian star.
"What was missing today? To play a little better from the baseline. However, for me it's been an incredible two weeks that left me with the knowledge that I can win this title. What I will do in the coming weeks, months and years is very clear to me: I'll work to try to lift that trophy."
The big-serving star also admitted that he knew Djokovic had the 'weapons' to defuse his game and that the Serbian was the only player capable of beating him at Wimbledon.
"I stepped onto the court knowing that his weapons defuse mine, it doesn't always happen automatically and it doesn't always happen in a final. He is the only player who could probably beat me, the only one who could put me in trouble on grass, I felt very good and emotionally that is not easy to manage.
"On this side, I'm sure this experience will help me. With my team we said we are on the right path and I agree on this."