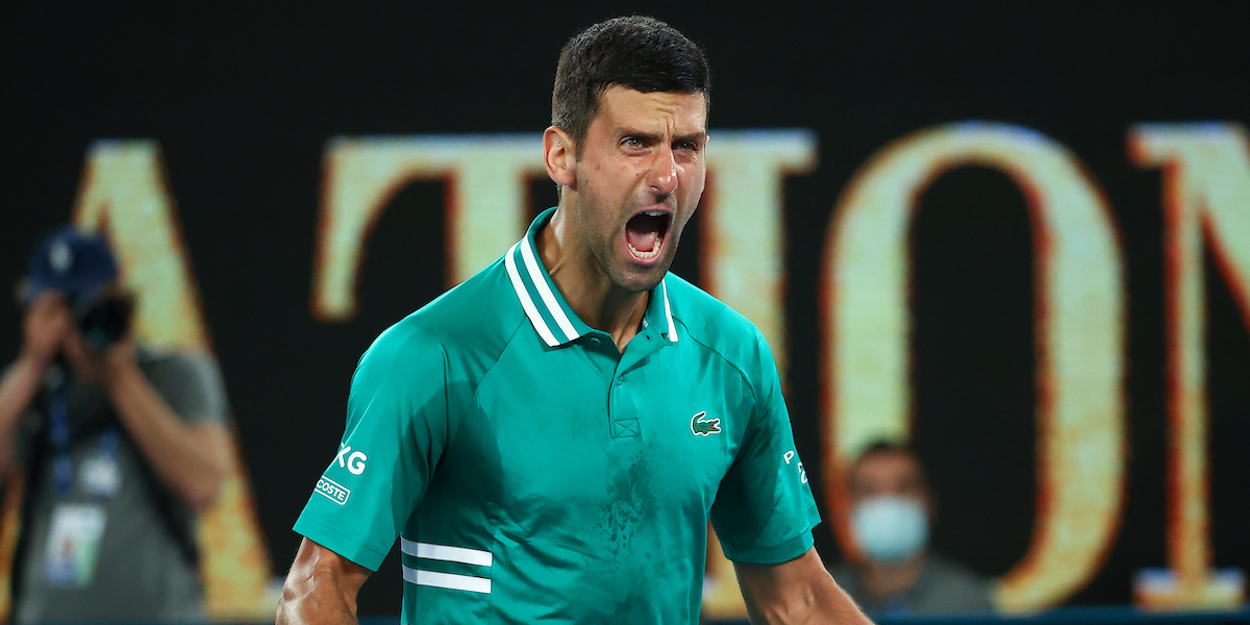 Djokovic ready for title defence
"I would like to do the best I can and fight for the trophy," he said. "I've been preparing well, taking some time to really work on certain things, get a good foundation, good base for the long season that includes the Olympic Games, which of course is one of the top priorities for me and many other players."  Djokovic began the year in Doha where he defeated Rafael Nadal 6-1 6-2 in the final and did not drop a set en route to his 60th career title. During the off-season the Serb took some time out with his family; his son Stefan is now 15 months old.
"There are not many days in the year when I don't have a racket in my hands," he said. "I actually always look forward to that off-season period because it gives me some peace and serenity, allows me to do something different, direct my attention to some other passions and hobbies."
Our Australian Open digital issue is out now. Download it for free on your Apple or Android device.
The five-time Australian Open champion, who is attempting to equal Roy Emerson's record of six men's singles titles, says that he loves being in Melbourne, not just because of the success he has had here.
"It's a country and city that nurtures sport's values," he said. "Whether it's professional athletes you see along the way, the sports facilities that are magnificent around here, or just the regular people that jog, spend a lot of time outdoors, take care of themselves. So when you're in an environment like this, you feel motivated, you feel inspired to be here, to actually perform at your best."
He opens his campaign on Rod Laver Arena on Monday in the final match of the day session against Korean Hyeon Chung. Djokovic said of his 19-year-old opponent: 'He is one of the rising stars of the tennis world. I haven't seen him play too much, honestly. I know that he's a tall fellow. He hits pretty solid from back of the court."
The 6'1 right-hander won the ATP's Most Improved Player of the Year award in 2015, having won 55 matches in 2015, with records of 12-10 on tour, 9-6 in ATP qualifying and 34-7 at Challengers. "He doesn't have maybe as powerful of a serve as you would expect for his height," Djokovic said. "But I'm going to, of course, do a little bit more of analysis and research there and get myself ready."