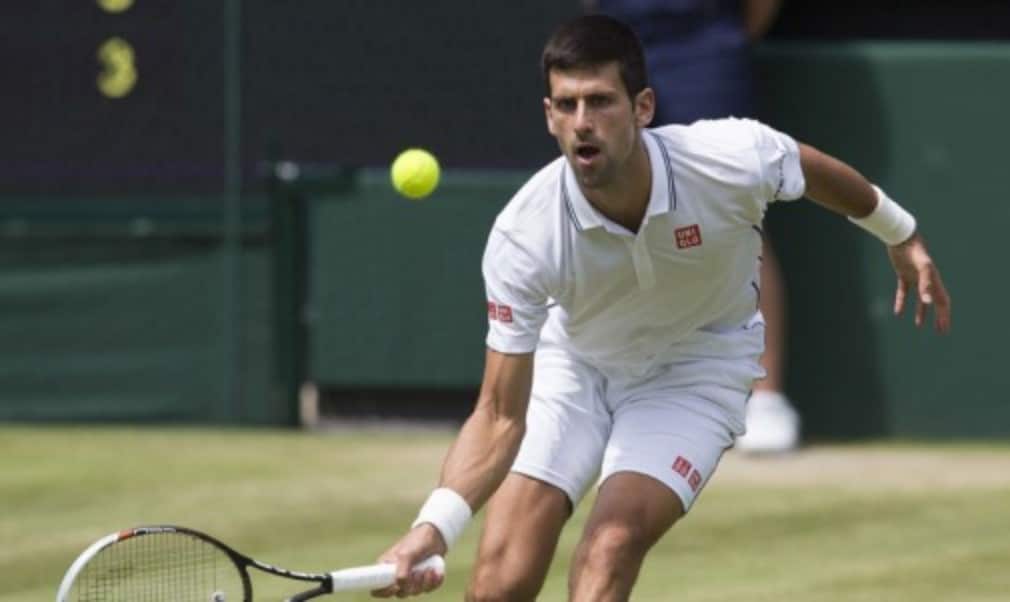 Djokovic: Ivanisevic bringing best out of Cilic
Originally published on 01/07/14
The pair started worked together last year when Cilic was serving a suspension for using a banned stimulant. He was told the news as he was preparing for a second-round match at Wimbledon and subsequently withdrew from the tournament.
Although his initial nine-month ban was reduced to four months, his ranking had still dropped from No.12 to No.37 when he returned to the tour in October. But he has worked his way back up the rankings in 2014 and currently sits at No.29 as he prepares to face Djokovic in his first Wimbledon quarter-final.
"Since he started working with Goran he has improved," said Djokovic, who has won all previous nine meetings with the Croatian. "Especially in the service department, where for his height I thought that he didn't use his full potential until now he is working with Goran, where it's evident that it works well for him.
"He's definitely feeling privileged to have Goran on his team because Goran is a legend of our sport, and especially in Croatia and in our ex-Yugoslavian countries. He's somebody that we respect a lot. He always had this personality, this great drive about him.
"The last two times I have played him was a tough three-setter in Indian Wells, and also a tough four-setter in Roland Garros a couple of weeks ago. I feel like he has improved, and I'm sure he's going to try to go for his shots and try to win the match."
Cilic has been in impressive form at SW19 so far, only dropping two sets on his way to his first Slam quarter-final in two years. He toppled sixth seed Tomas Berdych in the third round and fired down 33 aces to beat Jeremy Chardy on Monday.
"Having [Ivanisevic] obviously over here beside me is definitely another plus, a big plus to have him in my box," said Cilic. "He's been many times in the second week of Wimbledon, so of course I'm leaving up to him all the small details to give me some advices. It's working very well."
Both Djokovic and Cilic have the benefit of a day off today, unlike some of the players in the bottom half of the draw, who have to play three days in a row. Stan Wawrinka, one of the players badly affected by the cancellations on Saturday, was critical of the All England Club for their handling of the scheduling and Djokovic said he has some sympathy with the Swiss.
"I understand why Wawrinka was complaining, because we have this tradition here of no matches being played on middle Sunday," he said. "This tradition was broken a couple of times, and I remember a few years ago it was the case when they actually had to play a few matches. So I think we have to rethink about this Sunday in between, because the day was beautiful, it was no rain, and the whole day there was no match played. No other Grand Slam has this particular rule.
"We all know that tradition is something that is nurtured here at the All England Club and we respect that. But there are some rules that I believe should be updated and changed for the better of the schedule and for the better of the players."