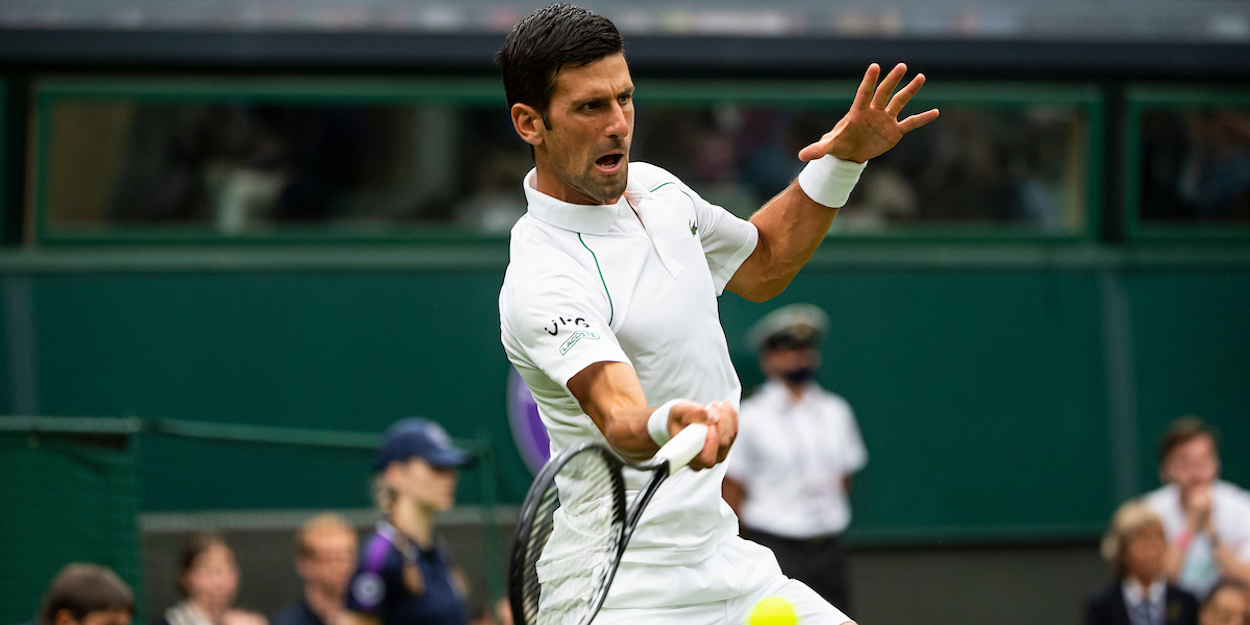 Djokovic dismantles Federer to reach sixth Australian Open final
Djokovic is through to an astonishing 17th consecutive final – a streak stretching back to last year's Australian Open.
He awaits the winner of Friday's semi-final between Andy Murray and Milos Raonic after his 6-1 6-2 3-6 6-3 victory over four-time champion Federer.
Djokovic, who was pushed to five sets by Gilles Simon in the fourth round, was at his dominant best against Federer as he stormed through the first two sets in just 54 minutes.
Federer clawed himself back into the match after winning the third set, but Djokovic was too clinical as he wrapped up victory in two hours and 19 minutes.
"Your best changes day to day," said Djokovic, who for the first time in his career now boasts a winning head-to-head against Federer with 23 wins from 45 meetings. "It's not always possible to play this way. You strive to be the best you can be. When you're playing one of your top rivals, somebody of Roger's résumé, of course it requires a lot of focus, determination, and a different preparation for that matchup than most of the other matches.
"That's why I came out with I think a great deal of self-belief and confidence and intensity, concentration. I played flawless tennis for the first two sets, no doubt about it."
With Djokovic barely putting a foot wrong, it looked as the Serb was on course for a commanding victory, but Federer began to find his way in the match. Having won just eight points on Djokovic's serve in the first two sets, Federer began to have more impact on his return, and he had the crowd on Rod Laver Arena on their feet when he converted his fourth break point for a 4-2 lead.
In their 45th career meeting Federer had only beaten Djokovic once after losing the opening set, and any momentum Federer had after closing out the third set was stalled by a delay to close the roof as the rain arrived in Melbourne.
The fourth set was equally competitive but a fortunate net cord saw Djokovic break for a 5-3 lead. However, there was nothing lucky about three other shots in that game – including a superb pass off each wing – as he closed in on victory, serving out to love to reach a fifth Australian Open final in six years.
"I've seen Novak play this well before," said Federer, whose wait for an 18th Grand Slam title continues. "It's tough when it's from the start because obviously you got to try to stop the bleeding at some point.
"Because he returns very well, like Andre Agassi. He can get one or two sets all of a sudden. Those sets run away very quickly. Before you can really sometimes do something, you know, 45 minutes a lot of tennis is being played and it's tough to get back into it.
"I found a way. I started to play better myself. Made a bit of a match out of it, which was nice. But I'm still disappointed obviously that it didn't go better."