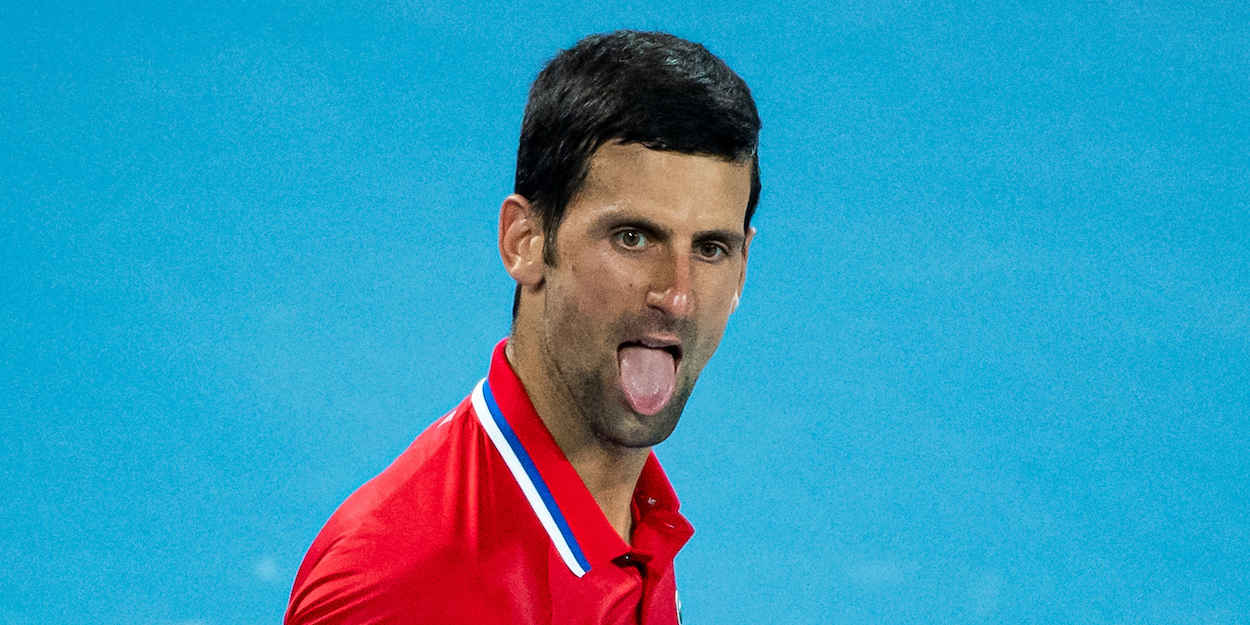 'Pressure breeds confidence,' declares Novak Djokovic ahead of bid for Olympic gold
Novak Djokovic seems comfortable despite the pressure surrounding his quest for the 'Golden Slam' as the Tokyo Olympics get underway.
The world number one has won all three Grand Slams so far this year, and will be looking to claim a gold medal for Serbia and for himself for the first time.
If he were to triumph, Djokovic would stay on course to become just the second player ever to claim the 'Golden Slam' of winning all four Majors and the Olympics in a calendar year.
"Right now, it seems more and more realistic," the Serb said of the feat. "And for me of course it is one of my goals and dreams. I feel great, physically and mentally, I am ready to perform my best."
The only player to achieve the 'Golden Slam' is Steffi Graf, who did so in 1988.
"I've had arguably the best Grand Slam season in my sport so far," Djokovic went on to say in Tokyo. "I could not have had a better preparation and a better lead-up to an Olympic Games than the one I've had this year.
"Pressure in sport is something we are not afraid of. The more experience you have behind you, the more matches you have behind you, helps you exude confidence.
"Because you are aware of the challenges facing you, because you have met these challenges before.
"I was nervous in previous Olympics and it is obviously normal that when I am representing my country and I am playing for the Serbian Olympic team at the Olympics it is different to my usual matches."
Djokovic has previously claimed bronze at Beijing 2008, fourth at London 2012 and mot surprisingly going out in the first round at Rio 2016.
"But I will also try to consider these Olympics as a normal tournament and I am also aware that a lot of people are expecting the best from me, and they are hoping I will have the best results," Djokovic added.