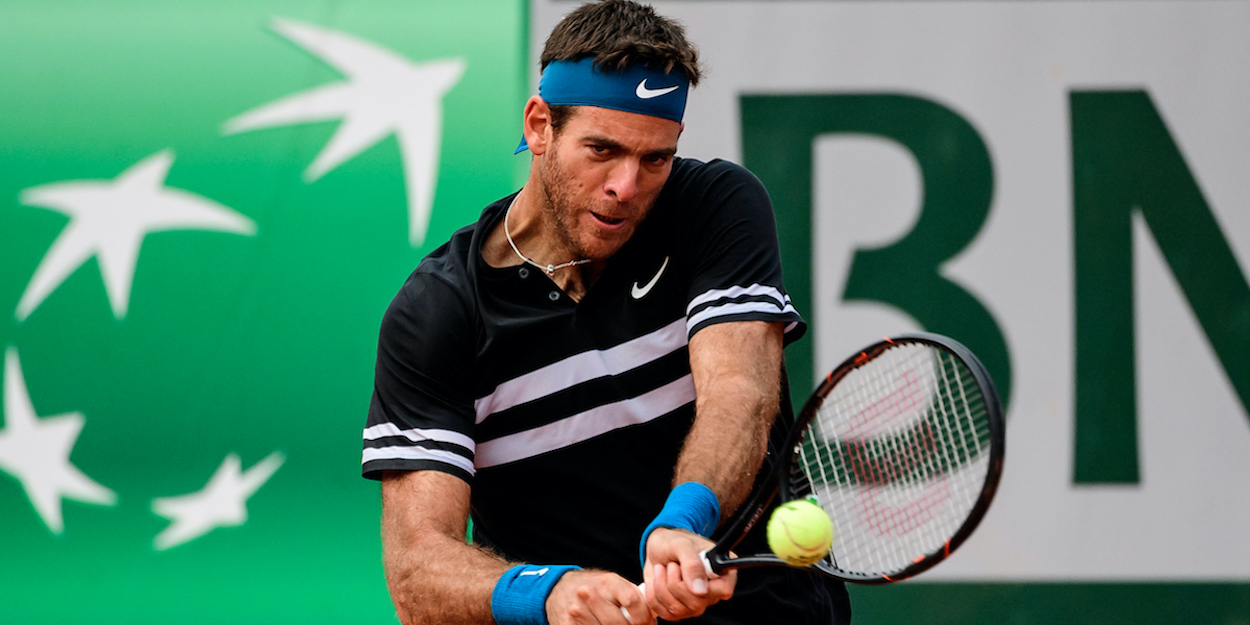 Del Potro feeling the New York love
Del Potro enjoyed raucous support against American No.2 Steve Johnson as he defeated the No.19 seed 7-6(5) 6-3 6-2 on Arthur Ashe Stadium, where he lifted his only major trophy seven years ago.
The world No.142 was awarded a wildcard for the tournament as he continues his comeback from a series of wrist injuries. The Argentine, who has beaten Stan Wawrinka, Rafael Nadal and Novak Djokovic in recent weeks, is playing at the US Open for the first time since 2013.
Facing an American opponent during the night session at Flushing Meadows, Del Potro was stunned by the level of support from the crowd.
"The people with me were [going] crazy, and I cannot believe that," he said. "I think they are proud to see me playing tennis again after all my surgeries. They know what I have been through to get here. I'm having great days at the US Open.
"But I heard [the crowd singing] these songs to me. It's like a soccer stadium when they do that. I really enjoy it with the fans around the world when that's happens.  It's amazing for me having this love from there. I just want to show my tennis as I did in the past. And hopefully I can go far to keep winning matches."
Del Potro will now face No.11 seed David Ferrer in the third round, with a potential clash against Dominic Thiem in the round of 16. And Ferrer is likely to discover why Del Potro's current form defies his ranking.
"He's not 142 in the world by any means," said Johnson. "The guy's a tennis player and a damn good one at that. I think it's only a matter of time – if he can stay healthy, and hopefully he does – because he's good to have around on the tour."