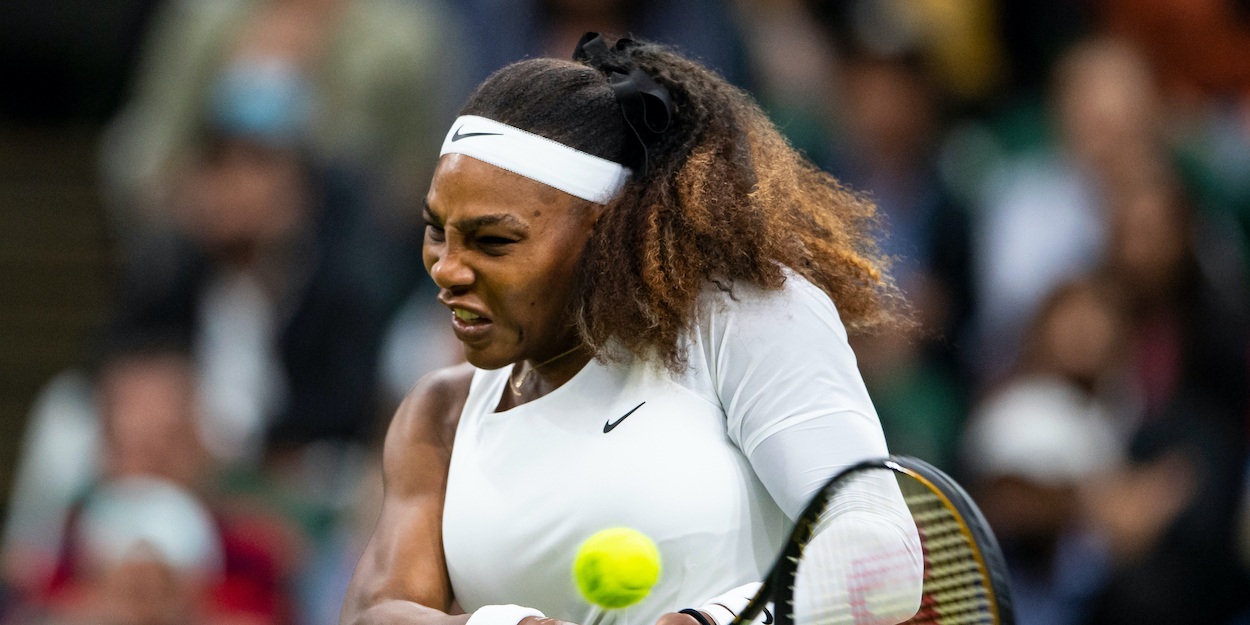 Day Eight: Serena makes it 308
Defending champion and world No.1.Serena defeated Yaroslava Shvedova 6-2 6-3 to notch up an all time record 308th Grand Slam match win.
"It's a huge number," Serena said. "I think it's very significant actually. I think it's something that just really talks about the length of my career, in particular. I've been playing for a really long time, but also given that consistency up there. That's something that I'm really proud of."
The opponent for Serena in the quarter-final will be world No. 5 Simona Halep, who by her own admission is playing some of the best tennis of her career.  The Romanian defeated Carla Suarez Navarro in straight sets. Halep had never beaten Suarez Navarro in a Grand Slam match. The pair had met at the US Open in 2011 and Roland Garros in 2013.
"My game now I feel is the best that I had ever, because I feel strong on my body," said Halep. "I feel that I can control every tactic during the match. I can change. I'm able to the change the tactic when I need. I feel strong mentally, even if I have some bad moments during the matches. I feel that I play for every ball, so that means that I'm focused and I really want to win and I am fighting."
In the top half of the women's draw the Williams sisters are no longer on collision course as Venus was defeated by Karolina Pliskova 4-6 6-4 76(3). The No.6 seed saved three match points in the final set tiebreak, but as she observed afterwards: "I think in the breaker I went for a little bit more but I didn't put the ball in enough.  I went for some aggressive shots; didn't necessarily put them in. Obviously she played well."
The total number of points won by each player reflects the closeness of the match with Pliskova winning 107 points to Venus' 106.
World No.11 Pliskova has never been beyond the third round of a Grand Slam, despite posting some great Tour results.  Asked after the match if people will stop discussing this, the Czech player said: "I hope they will stop," she said. "Even if they will discuss in the future, I don't care any more.
Croatian teenager Ana Konjuh defeated No.4 seed Agnieszka Radwanska in only her second main draw appearance at the US Open. It was her first win over a Top 5 opponent.
In the bottom half of the men's draw there were victories for Stan Wawrinka, who beat Ukrainian Illya Marchenko to set up a last eight meeting against Juan Martin Del Potro who took his place in the quarter-finals when his opponent, the No. 8 seed Dominic Thiem retired with an injured knee.
In this tournament Wawrinka has yet to play against a player ranked in the Top 45. The seeded players he could have met, Alexander Zverev and Nick Kyrgios went home after their second and third round matches respectively. He did however save a match point in the fourth set tiebreak of his third round match against Dan Evans.
"For sure you always get a little bit lucky when you save match point," Wawrinka said, "But I'm really happy now because I won again today and now I'm in quarter-final."
Kei Nishikori has reached the fourth round or better in all four majors this season and on Monday he advanced to the quarter-finals beating Ivo Karlovic, who is the oldest player to reach the fourth round of a major since 39-year-old Jimmy Connors.
British success
Jamie Murray and Bruno Soares beat Brian Baker and Marcus Daniell to reach the quarterfinals of the mens doubles.
How the draws look now
Men's quarterfinals (bottom)
Juan Martin del Potro vs. Stan Wawrinka
Kei Nishikori vs. Andy Murray
Women's quarterfinals (top)
Serena Williams vs. Simona Halep
Ana Konjuh vs. Karolina Pliskova