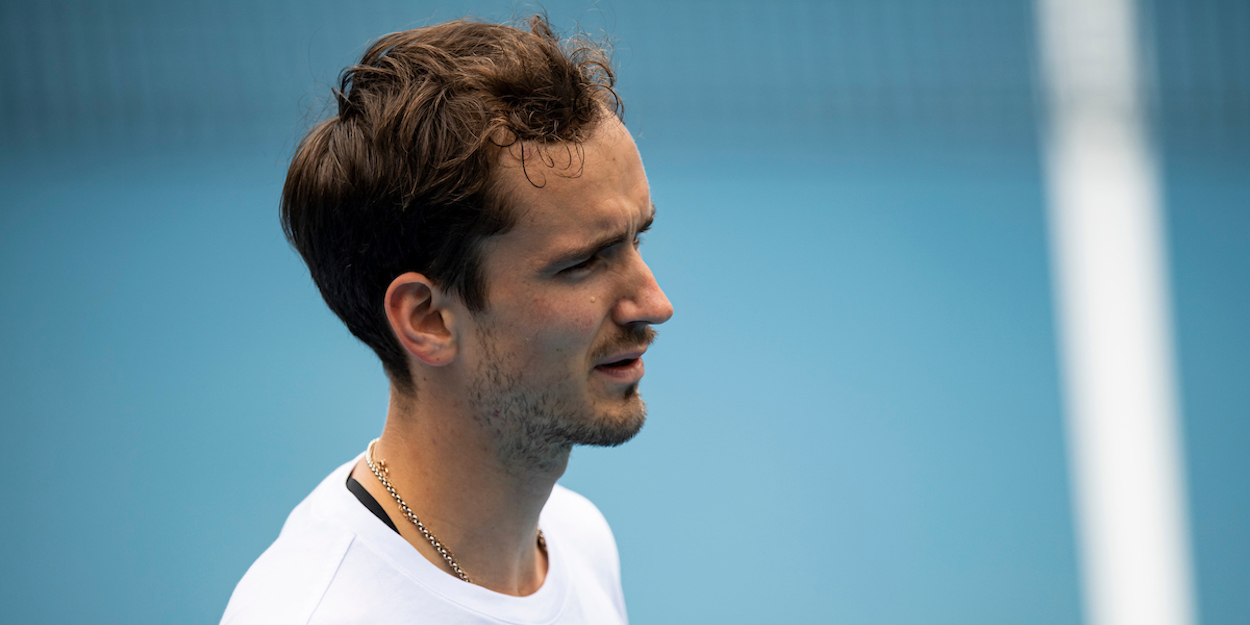 Daniil Medvedev 'doesn't miss, he has no weaknesses,' believes rival Dominic Thiem
Defending US Open champion Dominic Thiem believes Daniil Medvedev is Novak Djokovic's biggest threat in New York, and would be a tougher match than Alexander Zverev or Stefanos Tsitsipas for the Serb.
The second seeded Russian lost his maiden Major final against Rafael Nadal at 2019 US Open, before being dispatched in straight sets by Djokovic in this years Australian Open final.
Thiem reckons Medvedev is Djokovic's main challenger due to his consistency and elite fitness levels. According to the Austrian, Medvedev has no weaknesses and the experience of two Major finals could be vital for his chances.
"It is super different – super interesting to watch but very very tough to play," Thiem said.
"Because he doesn't miss and, great serve.. great return. He's really tall, but moves so well for such a big player. So he has no weakness, (and) that makes him very difficult. And also he's super fit. That makes him, in my opinion, maybe the biggest challenge to Novak."
"He has that slight advantage to Stefanos and Sascha that he has already played two Slam finals," Thiem added. "And I think each Slam final, if you lose it's a bad experience. But still if you participate in it, a huge experience for the following ones."
Thiem was forced out of attempting to defend his US Open title by a wrist injury which occured in June. The 27-year-old hopes to avoid surgery and return to the playing courts in 2022. Thiem won his maiden Grand Slam title after recovering from two sets down to defeat Zverev in 2020 US Open final.