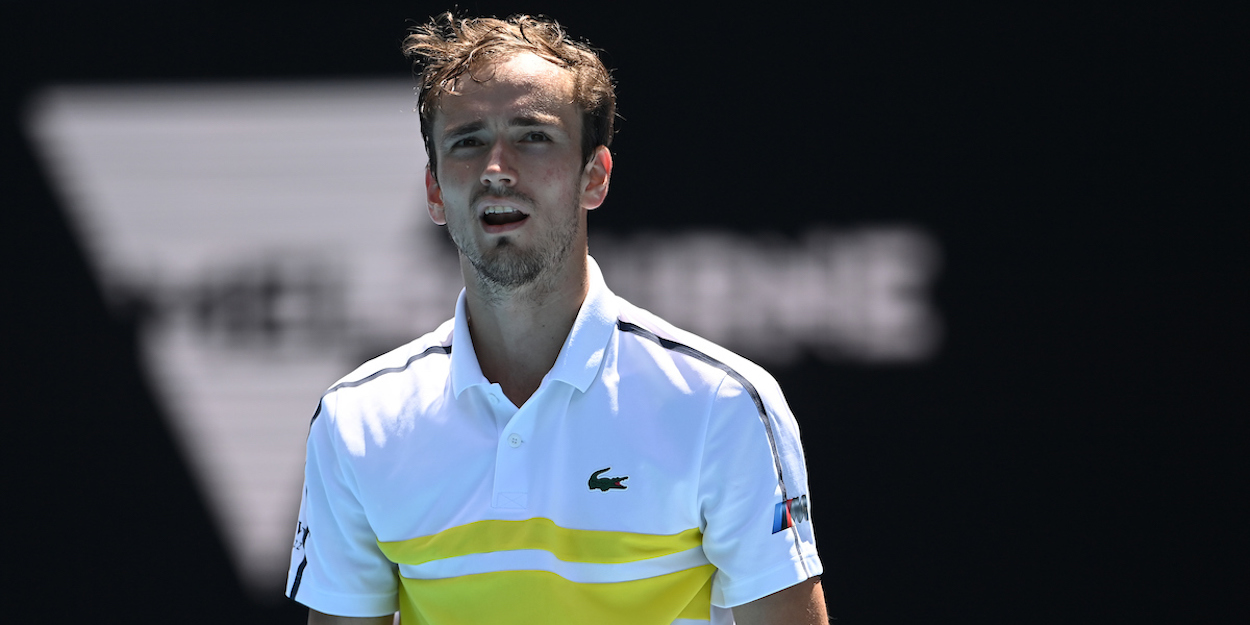 Daniil Medvedev cramps after Australian Open win: 'I could not move my left leg'
Daniil Medvedev says the conditions were so tough for his Australian Open quarter-final that he 'could not move his leg' due to cramp.
Medvedev was in superb form, dismissing compatriot Andrey Rublev in straight sets to move into both the semi-finals of the tournament and the top three.
However, it did not come without a cost, with both players visibly struggling to deal with the heat.
It appeared to affect Rublev more as he struggled to breathe after lengthy rallies, but Medvedev also required medical attention after the match.
"The last game of the match I started cramping in my quad," Daniil Medvedev explained in his on-court interview, which was delayed so he could receive treatment.
"I knew he was cramping too I saw it. I had to not show it. I managed to make some big serves and then in the end I locked completely.
"I would say the last three points when I was getting ready for the serve I could not really move my left leg so it was not easy and I knew if I lost the game he was going to see it so I was happy I won the game.
"If you come to Australia and it's plus 40 every day it's not easy but at least you're kind of used to it.
"Here we've usually had days where it's been 20 degrees, 20 maximum and then on the side it's not that hard.
"Then you come into the quarters against Andrey and we've had some unbelievable rallies and after the point it's tough to breathe.
"I think I'm one of the first players to make Andrey that tired on the court so I'm quite happy about it.
WATCH THE AUSTRALIAN OPEN LIVE ON EUROSPORT AND EUROSPORT APP