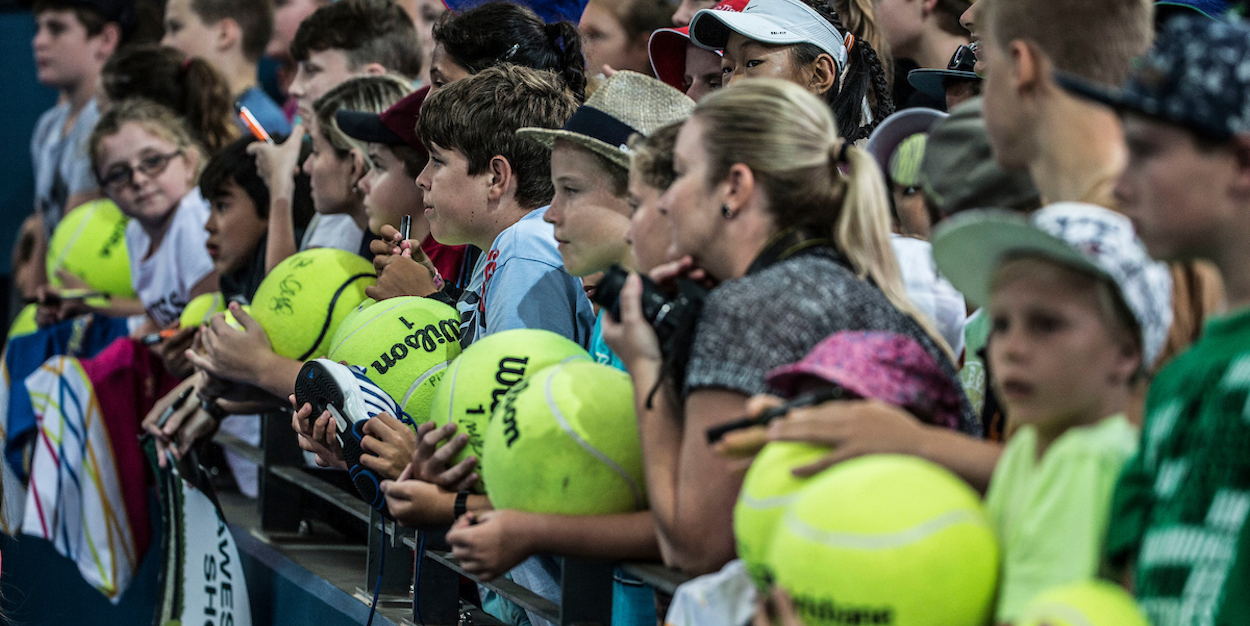 Cibulkova standing tall
Cibulkova, who triumphed in Eastbourne earlier this year, explained how she has never let her supposed height disadvantage stop her from aiming high.
"You need to have something extra, I always work hard on my fitness and I've always had great footwork and I just practise really hard," she said. "I'm not the tallest but I'm really aggressive, and if you look at all the best players you have to be aggressive. You cannot be defensive in tennis and expect to get to the top of the world."
The 27-year-old added how much she enjoyed being a potential model for those who saw tennis as a sport for the taller athlete.
"You know I'm happy I can give younger tennis players and fans a different view," she said. "When I travel the world I can see they really like me for the way I am, and that I can compete with the tallest girls. I'm giving 100% on the court and I just fight and that's the something extra I feel I bring when I step onto court."
The extra effort could well bear fruit for Cibulkova, who is chasing her first appearance at the WTA Finals in Singapore at the end of October. And, should she qualify for the final eight, the former Australian Open finalist believes it would be a confirmation of her increased maturity over the past 12 months .
"It's all been about really working with my coach and my mental coach. Everyone knows how to play tennis but it's hard to be solid the whole year because we play so many matches," said Cibulkova, who has won two titles this season and reached five finals, including the recent Wuhan Open in China. "But I've had the best season of my life for now because even 2014 when I got to a Grand Slam final I couldn't hold the good form, I was playing well for four months and then it wasn't good anymore, so to play well the whole year shows I have grown up mentally and matured.
"I'm just a much better player, and now I can do consistent results and that's what makes the best players so great."
In order to toughen up and hold firm in the longer matches, Cibulkova has taken a page from British No.1 Andy Murray's book – using a series of notes in her bag at changeovers in order to stay focused.
"Some of the notes are about tactics but most of the things are like: what could I remind myself of to be in a good mood on the court, because when you get emotional you forget some of the good things you should do," she explained. "That's what I'm trying to improve most in my game, so it's more about what should I think about when I have the changeover and maintaining those good thoughts."
And while Murray has recently had problems with on court cameras attempting to reveal far too much to the watching world, Cibulkova is not worried about her secrets being let out.
"That's okay, if a camera anywhere in the world comes and sees my notes on court I'm safe because they can't speak Slovak. It's easier for me than for him."