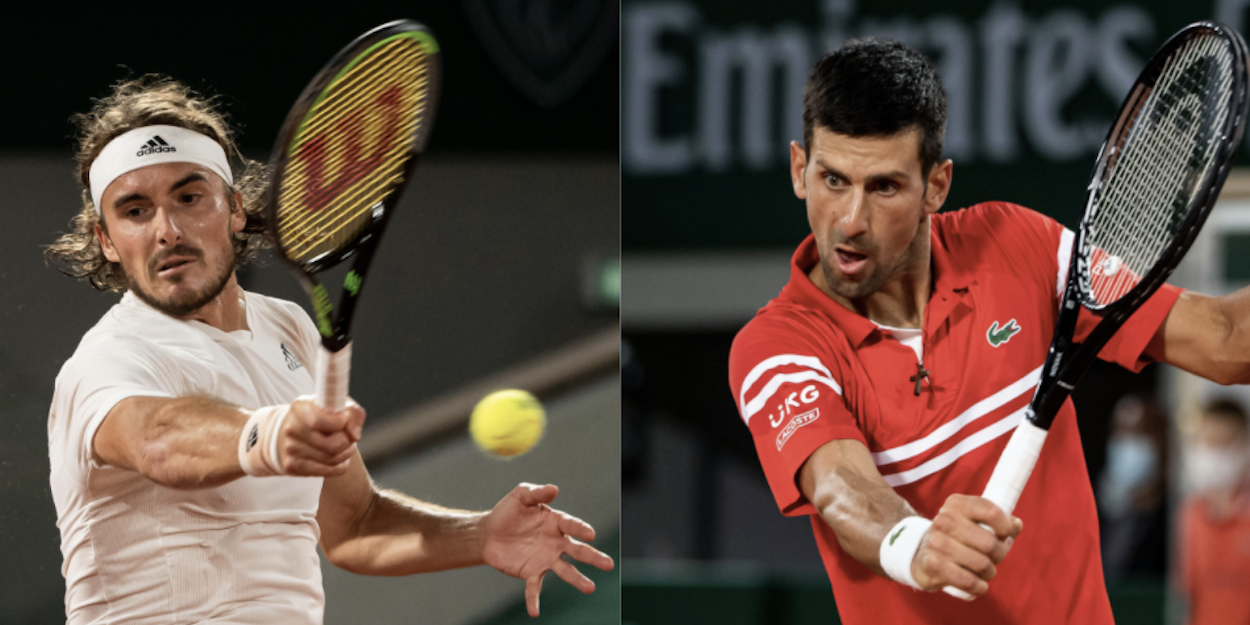 'Catching Novak Djokovic is a big motivation', declares Stefanos Tsitsipas
Stefanos Tsitsipas revealed it is a "big motivation" for him to try to catch Novak Djokovic in the ATP Race To Turin Rankings.
The world No. 4 led the yearly rankings prior to the French Open, but has since been overtaken by the Serbian – who won the Channel Slam (Roland Garros and Wimbledon).
World No. 1 Djokovic has already qualified for the ATP Finals and currently leads the race with 7,170 points, while Tsitsipas is second on 4,570 points.
The Greek was beaten in the French Open final by Djokovic, before falling in the first round of Wimbledon to Frances Tiafoe.
"(On the Race To Turin) Currently it's a big motivation. I know I'm very close [to Djokovic]. I'm motivated for a better second half of the season," the 22-year-old told ATP Tennis TV.
"There's going to be a lot of action in the States with hard court tournaments, and I think there's a gap for me to close there. Perhaps make a big amount of points and get in the lead again.
"However, my body needs to be in the right state. And I need to be mentally healthy and fit to be able to get to that point again."
Tsitsipas is back in action at the ATP 500 event in Hamburg this week – where he faces Dominik Koepfer in the second round today.