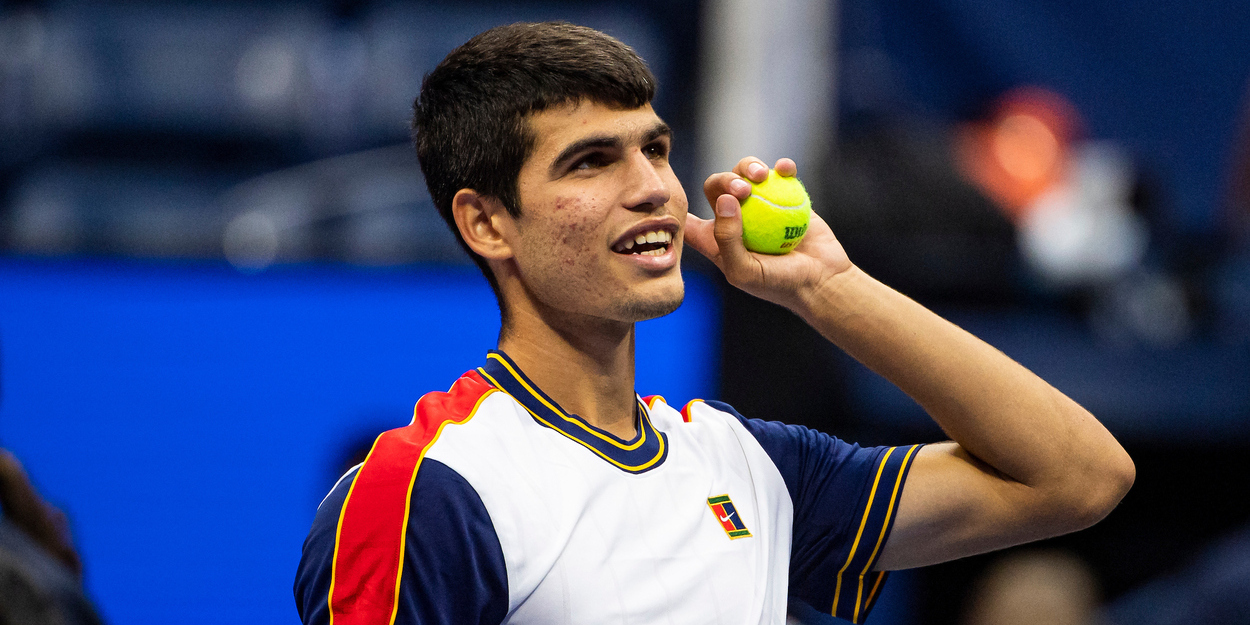 'Carlos Alcaraz is a kid with a veteran mentality,' says former world number two
Alex Corretja has described Carlos Alcaraz as a 'kid with a veteran mentality' after he earned a spot in the US Open quarter-finals.
Alcaraz, 18, had to battle from behind to beat qualifier Peter Gojowczyk to become the youngest man to reach the last eight in US Open history.
It followed an incredible victory over Stefanos Tsitsipas in the previous round, and Eurosport expert Corretja is incredibly impressed with what he is seeing.
"What Carlos Alcaraz did in the fourth round is so impressive because the other day he enjoyed the match against Tsitsipas, he went for it, he played aggressive. He was having fun," Corretja said.
"But today against Gojowczyk he needed to struggle, he needed to suffer, he needed to hang on in there, he needed to feel bad, he needed to defend.
"Today the ball wasn't as fast because the conditions were much more humid and Gojowczyk was hitting the ball so hard and flat from the beginning so it was very difficult for him to find positions on the court and feel comfortable.
"He is a kid with a veteran mentality and he showed today that he is meant to be a champion.
"What he did the other day was very difficult, but we have seen many young guys win a tough match and then the next day they are tired and they disappear.
"Today, Carlos was suffering like hell and it was a great example of accepting the situation, so I am super-pleased to see him through.
"He has a good chance of reaching the semi-finals but we need to see how he recovers mentally and physically from those big two five-setters."