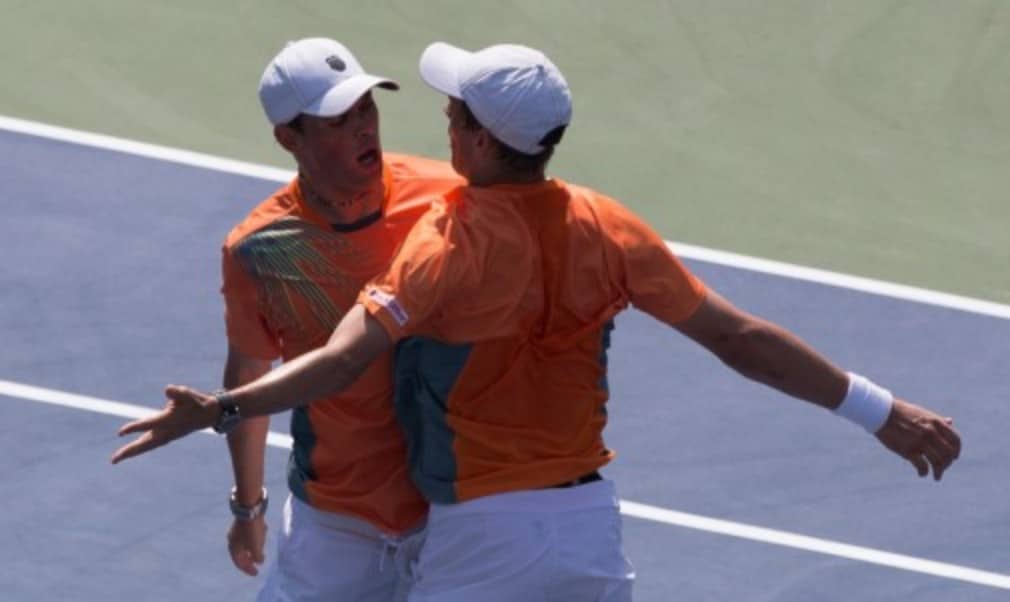 Bryans complete Career Golden Masters
Originally published on 13/10/14
The American twins beat Julien Benneteau and Edouard Roger-Vasselin 6-2 7-6(3) in the final to win the Shanghai Rolex Masters – the only Masters 1000 to have previously eluded them.
In winning the title in Shanghai, the 31st Masters title of their career, the world No.1 pair have won all nine of the current Masters doubles titles.
"To win here, it's been a long time coming to Shanghai. To finally get across the finish line as the winning team was extra special today," said Mike Bryan.Š—劗å
"It's another great milestone. This week was full of them for us. To come and get in the title match, have a shot at winning the tournament that's eluded us, complete the Golden Masters, is amazing," added Bob Bryan.Š—å"It was really the last thing left for us to do. We can definitely shut it down today and be happy guys."Š—å
The Bryans made history at the US Open as they won their 100th title together as a team. The most successful doubles team in history, they also secured the year-end No.1 Emirates ATP Doubles Team Ranking for a 10th time following their success in Shanghai. At Wimbledon last year they completed the 'Bryan Slam' as they became the first team in the Open era to hold all four majors at once.