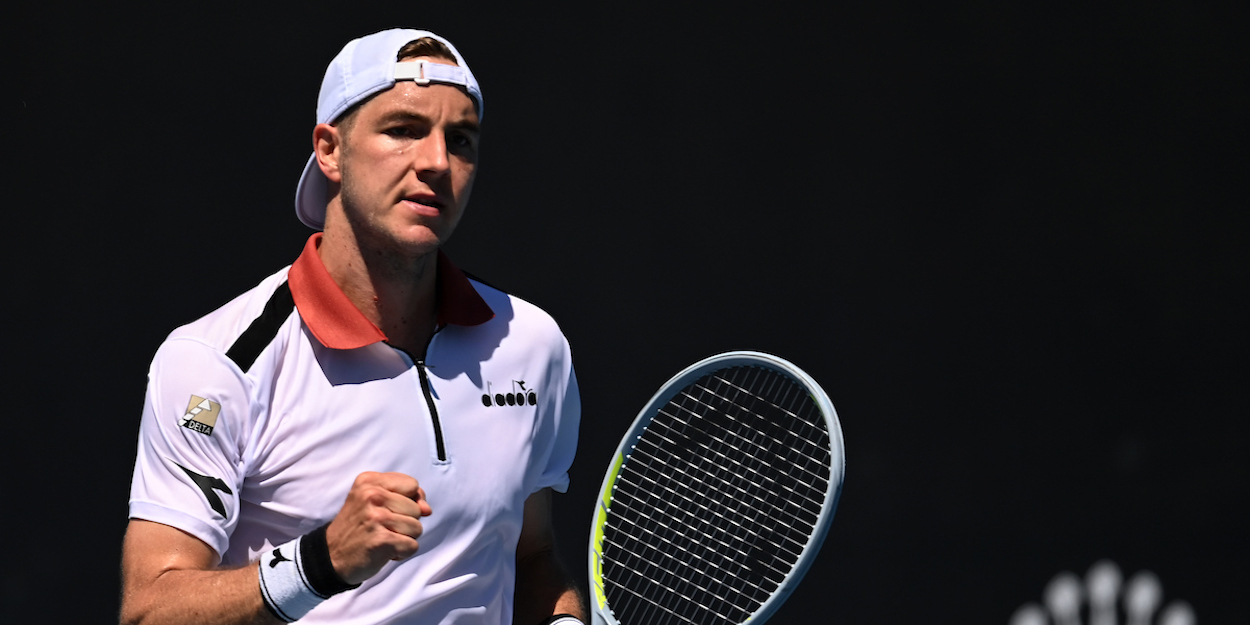 "Best tennis of his career" German star Jan-Lennard Struff success factors revealed
He's often over shadowed by compatriot Alexander Zverev but this big hitter Jan-Lennard Struff is really showing the form many knew he had in him
"Jan-Lennard Struff has played arguably the best tennis of his career this week at the BWM Open in Munich. He is through to his first ever ATP Tour final, having previously stumbled 7 times at the semi-final stage. While Struff is not a household name in tennis, he deserves more recognition.
"He has beaten top players such as Rublev, Tsitsipas, Shapovalov, Zverev, Goffin and Thiem. His big serve, ferocious groundstrokes and handy net skills are difficult to handle when he is firing. What has probably held him back in the past is the lack of consistency in his performances. This week he has been able to find that consistency, with a potent first serve and improved return game being key contributors to his success.
"Struff's first serve has been very effective this week, while the second serve can still improve. In Munich he has won 79% of his first serve points, which is 6% higher than what he has previously averaged on clay. On the second serve he has won 49% of points, the same as what he has previously averaged on clay. Struff has also been much improved on return. He has won 44% of return points at the BMW Open, which is a 6% increase.
"Not only has Struff been serving and returning better, but he has also played better on the crucial points. He has saved 69% of break points faced, a huge 10% more than his average on clay. He has converted 46% of break point chances created, which is 6% up on his previous clay average.
"Jan-Lennard Struff has the tennis game to trouble most players but has lacked consistency in the past. This week he has been able to string some consistent performances together, to reach his first-ever ATP Tour final. If he can keep playing such impressive tennis, this will probably not be the only final he makes in his career."
Luka Elliott has a B Com in Economics & Statistics from the University of Cape Town where his thesis was titled "Engineering Features for Tennis Match Outcome Prediction in a Statistical Learning Framework". He now writes for Tennishead focussing on how statistics effect the outcome of ATP matches