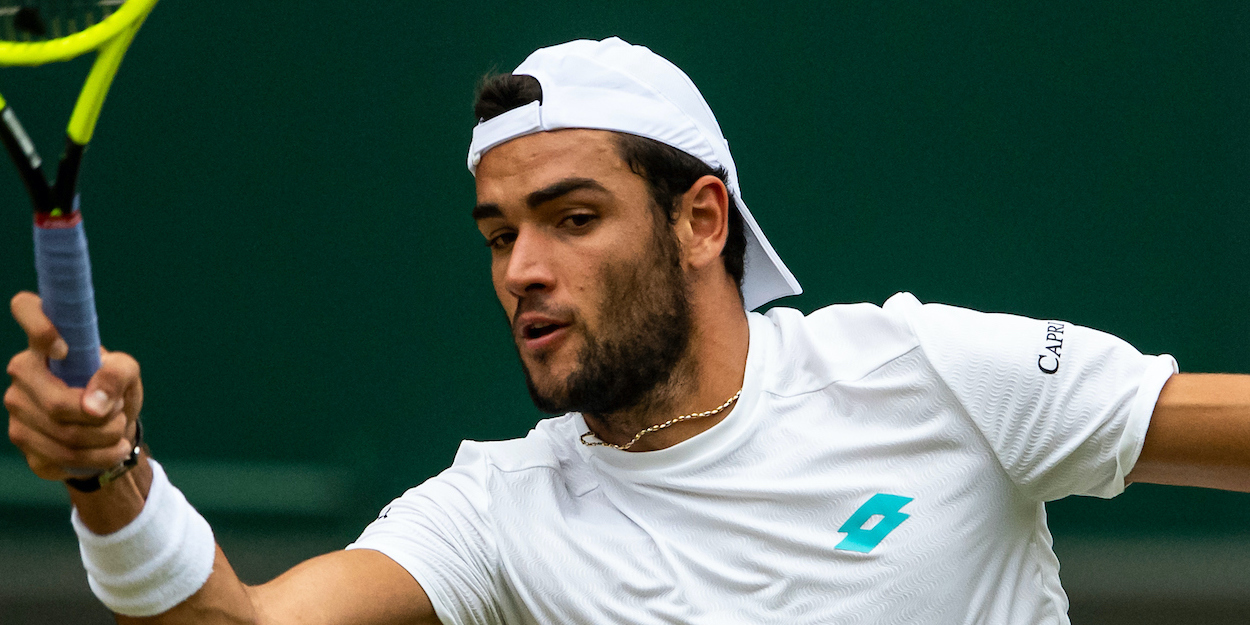 Becker urges Berretttini to 'switch off when you can' in Wimbledon advice
The three-time Wimbledon champion offered up some words of wisdom to the in-form Italian ahead of this year's Championships.
Matteo Berrettini got off to an excellent start for the grass season by winning Queen's on debut to prepare for Wimbledon 2021.
In achieving the feat, the Italian became the first man to do so since Boris Becker in 1985, where the German won as a 17-year-old before his famous first Slam triumph at SW19.
"I wasn't even sure if the guy would recognise me," Berrettini told the Evening Standard about a chance meeting at the All England Club.
"He walked by and he was like 'congrats, now we have something in common' and I was like 'oh wow'.
"For me, he's such a legend – I didn't expect that. I said thanks but then said 'you still won a little bit more than me – I'll try to catch up but it's going to be tough'."
Berrettini reached the fourth round when the Championships last took place in 2019, before falling to eventual finalist Roger Federer in straight sets.
Becker was able to offer up some advice from experience to the big-serving seventh seed.
"He told me to keep my mind easy, don't lose energy about stuff that's not important," Berrettini revealed.
"He said 'if you want a long run here at Wimbledon, you have to be mentally ready so just relax now, switch off when you can and focus on what's important'."