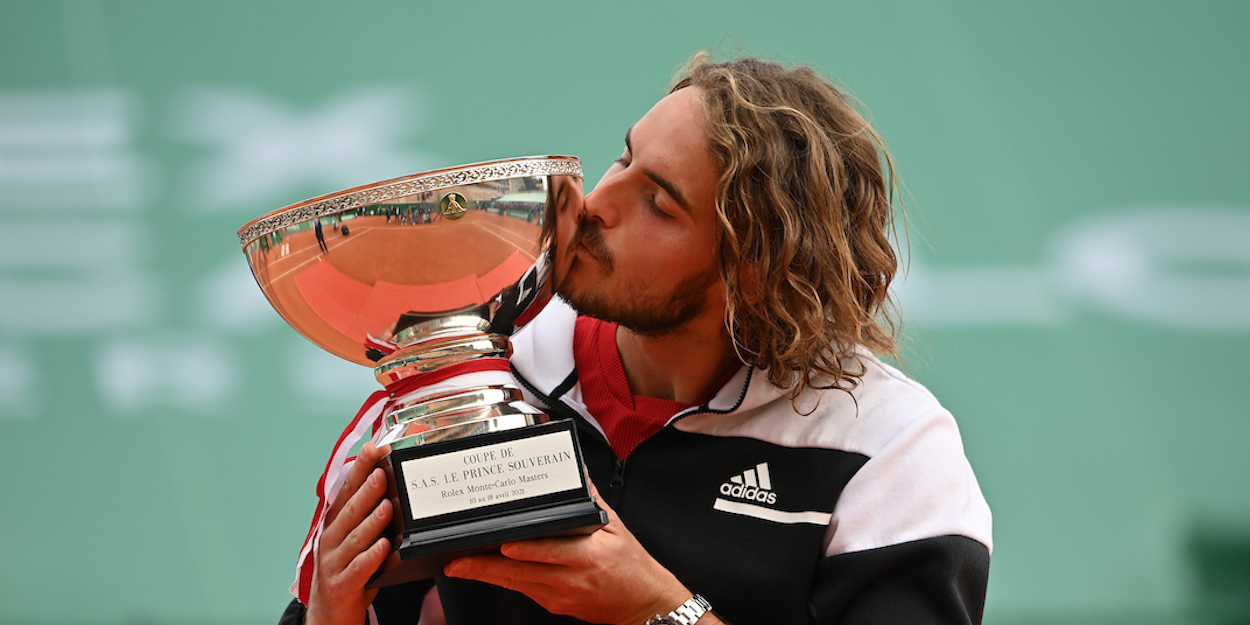 'Barcelona 2018 was the beginning of my ATP journey,' says Stefanos Tsitsipas
Stefanos Tsitsipas has spoken about his memories of Barcelona and what it represents to him in his career so far. 
Stefanos Tsitsipas goes into the Barcelona Open off the back of a maiden Masters 1000 title in Monte Carlo.
"It feels like a very big moment," Tsitsipas told ATPTour.com. "It's in the back of my head that I really enjoy the feeling this title gave me, and I've wanted this for a long time."
Tsitsipas had previously made two Masters 1000 finals in Canada and Madrid, in 2018 and 2019 respectively. By winning Monte Carlo, Tsitsipas became the first Greek Masters 1000 champion.
Tsitsipas also spoke on the subject of Barcelona and what it means to him.
"My first final here was the beginning of my journey on the ATP Tour and I had a great run," the world No. 5 said. "I would say back then I was 18, 19 years old. I just got introduced to the ATP Tour and having a run like this was at the top of my appearances."
Tsitsipas made the final in Barcelona back in 2018 as a 19-year-old, before losing in the final to none other than Rafael Nadal 6-2, 6-1, the Spaniard's 11th and most recent title in the Catalan capital.
"It didn't go my way, but I think I learned a lot from that match," Tsitsipas said of the experience, "And he [Nadal] seems to be liking the conditions here in Barcelona, so it's quite amazing,"
"The 11 titles that he has had here in Barcelona [are] very inspiring. I really hope I can get half of that one day."
(Photo credit Ray Giubilo)