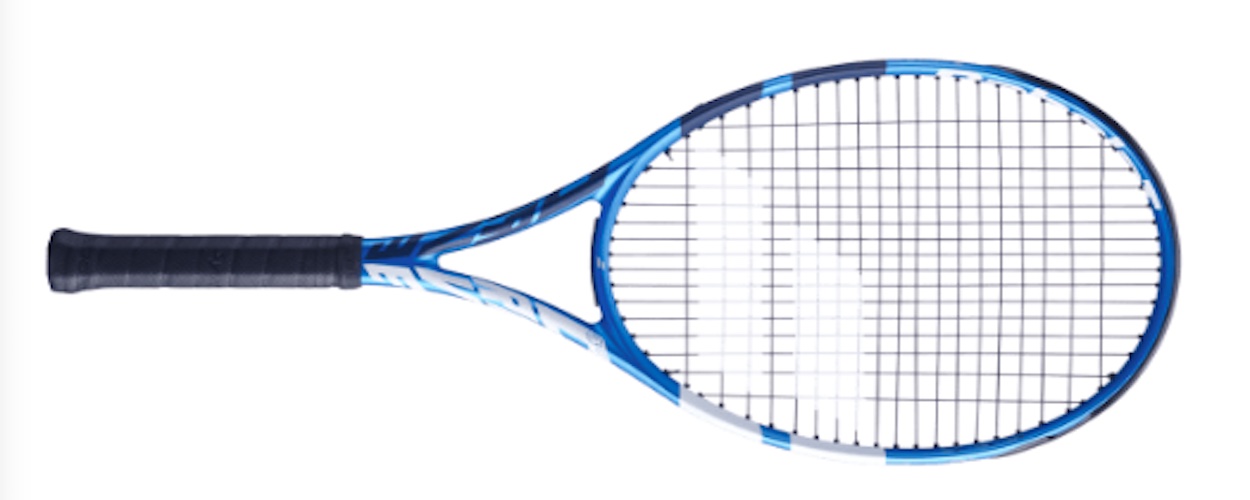 Babolat Evo Drive Tour buyers guide
Built around easy power and comfort, the Babolat Evo Drive Tour is a recent release from the well-established racket manufacturers. At a weight of just 285 grams, this racket could be suitable for intermediate players.
The natural power which comes with this racket is assisted by the 16/19 string pattern and the 102 square inch head size, allowing players to feel comfortable from different areas of the court. The open string pattern also allows for easy spin the be generated from the baseline. As an ever popular racket brand, many players have used various Babolat ranges to improve their game, most notably Rafael Nadal.
Background:
Originally a family business, Babolat was founded in 1875 when tennis was still in its infancy. Since then they have become a prominent brand within the racket sports industry and used by many top players on both the WTA and ATP professional tennis tours. The 'Pure Aero' range is used by Spanish superstar Rafael Nadal and has led him to 20 career grand slam titles. As well as Nadal, former Australian Open champion Sofia Kenin has utilised the 'Pure Drive' during her time on the WTA Tour. Compared to other models, the Evo Drive Tour has been created as a more affordable (cheaper) option compared to other racket ranges, with the manufacturers attempting to target a player who builds their game around power.
Technology: 
The racket also has industry leading technology at it's forefront, with 'SWX Evo Feel' technology aiding shock absorption in various key areas of the racket. To add to this, the 'Woofer System' which has been labelled as a 'string interaction system' by Babolat ,aims to provide more control by allowing increased string contact time. The size of the sweet spot also helps to enable a very forgiving racket if the ball isn't hit in the middle of the string bed.
Specifications:
Babolat Evo Drive Tour
R.R.P = $205/£145
Weight = 285g
Head size = 102 sq in
String Pattern = 16/19
Overall: 
The Babolat Evo Drive Tour are clearly trying to attract a player who enjoys playing with an aggressive game style, but also looks for comfort and control. The innovative technology used in the racket such as the 'Woofer System' aims to provide this much wanted comfort, also allowing for an extremely forgiving racket.
Buy this racket:
Head over to our favourite online specialist tennis retailer All Thing Tennis and you'll receive a superb 5% discount when using coupon code: TENNISHEAD5 at the checkout