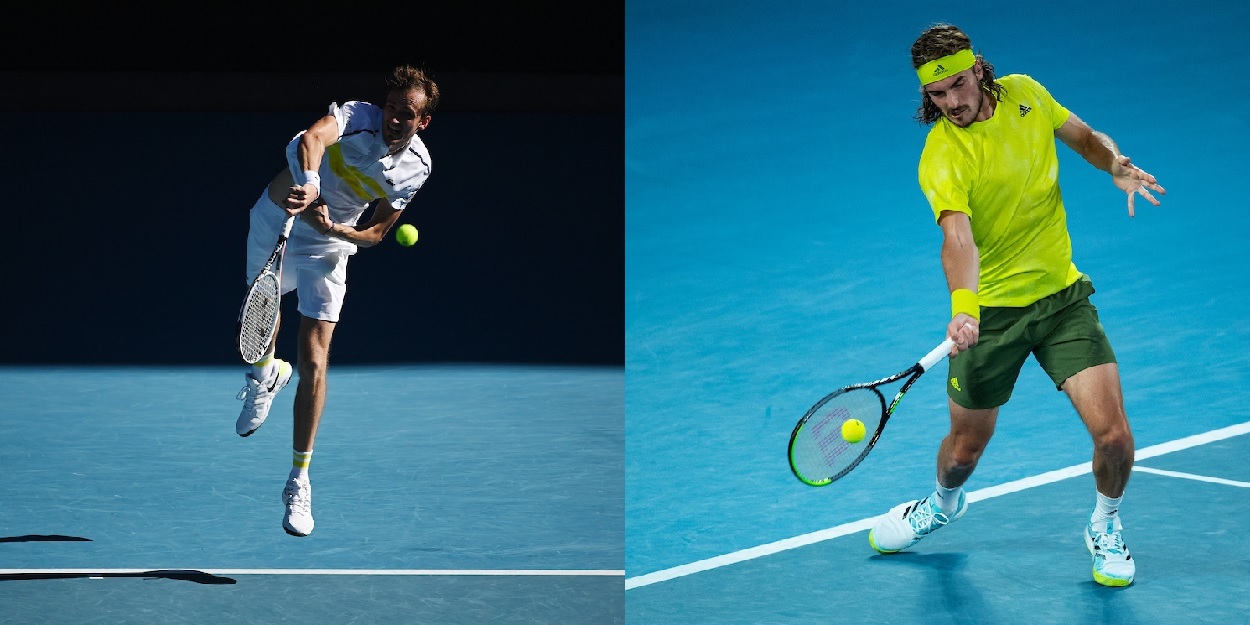 Australian Open men's semi-final preview: Daniil Medvedev v Stefanos Tsitsipas
On Friday evening, Daniil Medvedev and Stefanos Tsitsipas will play in the second of the Australian Open men's singles semi-finals. Both men will be playing in their third Grand Slam semis and both will no doubt be hoping to follow in Dominic Thiem's footsteps from New York last year, and continue to break the stranglehold that the 'Big 3' have had on the majors for so many years. Below, we look at both men's paths to this stage of the tournament, and discuss who is likely to be back out on court for Sunday evening's final.
Daniil Medvedev (4) v Stefanos Tsitsipas (5)
Daniil Medvedev's route to the semi-finals:
R1: d. Vasek Pospisil, 6-2 6-2 6-4
R2: d. Roberto Caraballes Baena, 6-2 7-5 6-1
R3: d. Filip Krajinovic (28), 6-3 6-3 4-6 3-6 6-0
R4: d. Mackenzie McDonald, 6-4 6-2 6-3
QF: d. Andrey Rublev (7), 7-5 6-3 6-2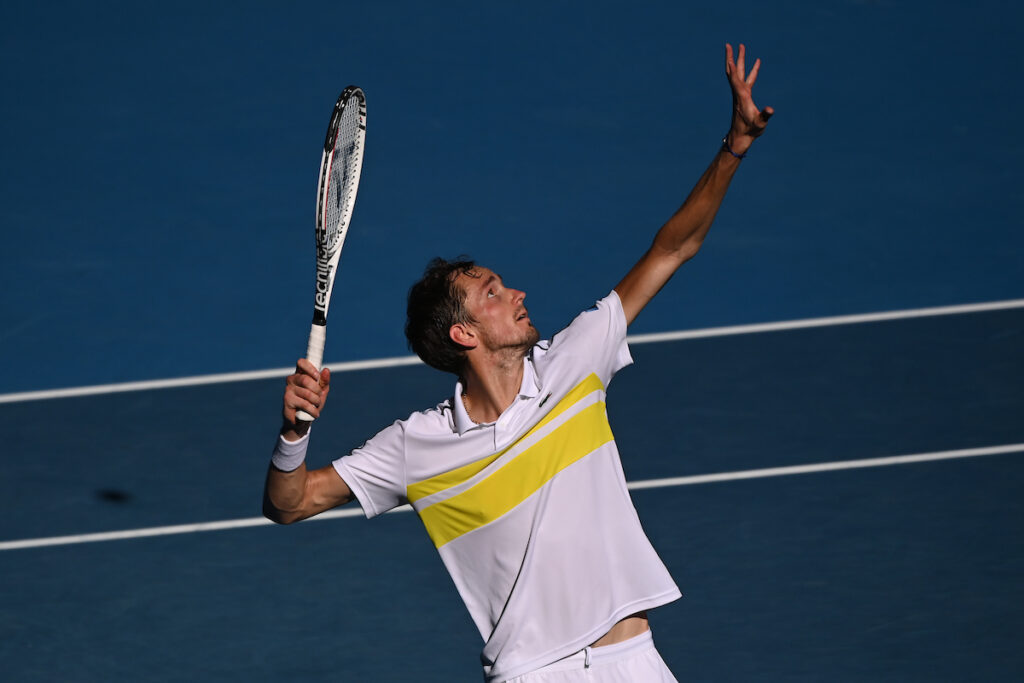 Stefanos Tsitsipas' route to the semi-finals:
R1: d. Gilles Simon, 6-1 6-2 6-1
R2: d. Thanasi Kokkinakis, 6-7(5) 6-4 6-1 6-7(5) 6-4
R3: d. Mikael Ymer, 6-4 6-1 6-1
R4: d. Matteo Berrettini (9), w/o
QF: d. Rafael Nadal (2), 3-6 2-6 7-6(4) 6-4 7-5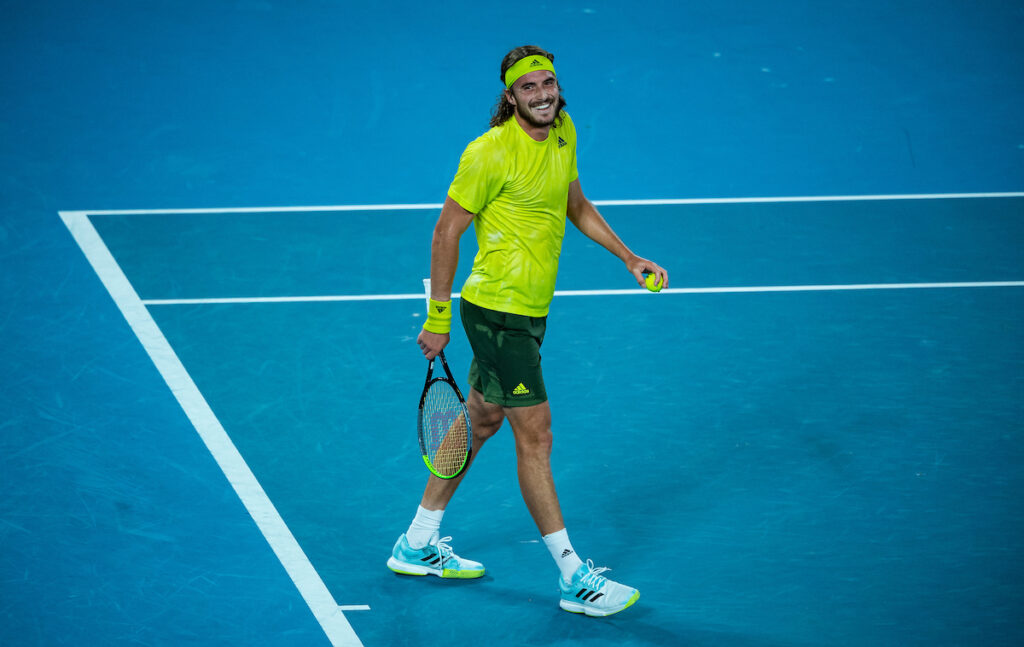 Through the late summer of 2019, Daniil Medvedev went on an incredible run, reaching six consecutive finals, three of which were at Masters 1000 tournaments and another at the US Open. He won two of the Masters finals but lost the other and the US Open final, both to Rafael Nadal. He finished the 2019 season with three losses at the ATP Finals and then struggled for form in 2020.
That was until the Paris Masters rolled around near the end of last season. Medvedev powered through to field to pick up his first title in over a year, and then put on an incredible display at the O2 to win ATP Finals. There he beat the world's top three players, Djokovic, Nadal, and Thiem, along the way, and notched up seven wins over top ten ranked opponents over the two tournaments.
He began 2021 where he left off and led Russia to ATP Cup glory. All but one of is matches at this year's Australian Open he has won in straight sets, and the 25-year-old is now on a 19-match win streak, with an incredible 11 of those coming against fellow top ten players.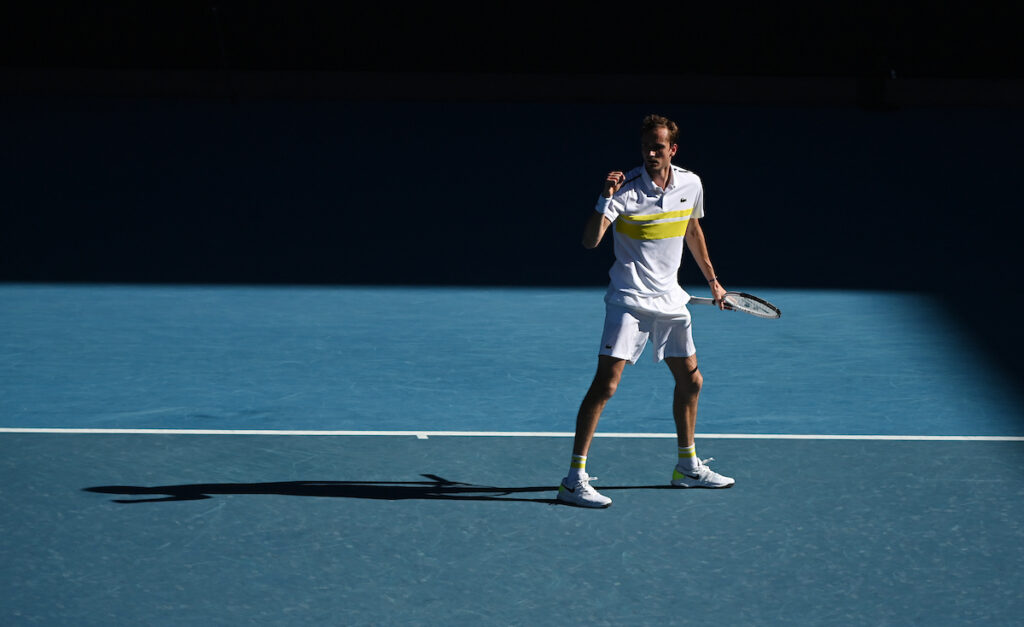 Similar to Medvedev, 2019 was a banner year for Stefanos Tsitsipas, whilst 2020 was, to a large degree, a struggle. The Greek reached six finals in 2019 (3-3) and was victorious at that year's ATP Finals. He also reached his first Grand Slam final at the Australian Open, beating two-time defending champion Roger Federer in the fourth-round.
In 2020 he started fairly well, reaching finals early on in Marseille and Dubai, but he struggled after the summer restart. Tsitsipas lost from a very strong position in his third-round US Open match against Borna Coric, but he did then go on to reach the semi-finals at the French Open, losing to Djokovic. That day, the Serb quickly went up two sets to love but Tsitsipas fought back strongly to level the match only to fade away in the fifth. History did not quite repeat itself in the Australian Open quarter-finals.
Again, Tsitsipas found himself down and seemingly out against one of the world's best, but again he dug deep to level at two sets apiece. His opponent, Rafael Nadal, had only ever lost twice before after leading two sets to love: against Roger Federer in Miami in 2005, and against Fabio Fognini at the US Open in 2015. He was about to suffer that fate for a third time.
Unlike in his match against Djokovic in Paris, Tsitsipas did not wilt during the final stretch. He put in a dominant serving display throughout, and constantly put pressure on Nadal when returning. The set was decided by a single break, and whilst Nadal did bring up break-back point as Tsitsipas was serving the match out, the fifth seed held his nerve claimed a famous victory after just over four hours of play.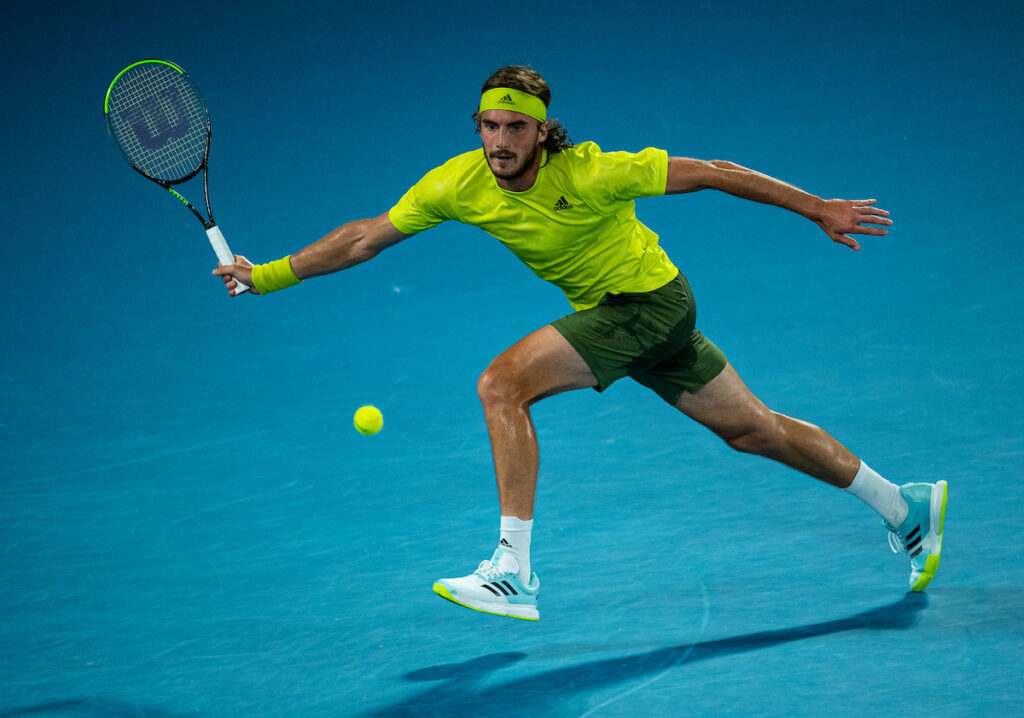 Medvedev and Tsitsipas have played six times before, with the Russian leading the head-to-head 5-1. However, they have not played since 2019 and Tsitsipas won the most recent of those matches, at the ATP Finals. Only two of the matches between the pair have been won in straight sets, and both of those featured a tiebreak set.
A close(ish) match is likely, but there is a sense that this is Medvedev's to lose. The Russian is on an unprecedented hot streak and a second Grand Slam final appearance is the only fitting conclusion.
Prediction: Medvedev