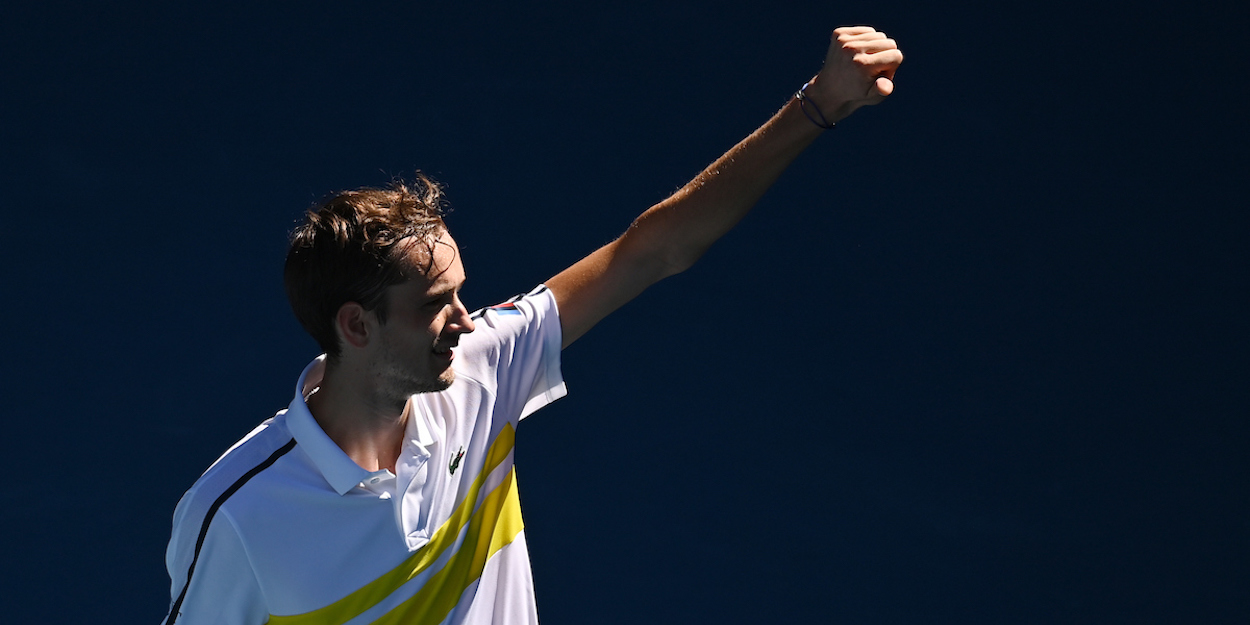 ATP star backs Daniil Medvedev to end Novak Djokovic reign
A current ATP star predicts Russian talent Daniil Medvedev to be the player to end the reign of World No 1 Novak Djokovic. 
In a recent exclusive interview with Italian outlet La Gazzetta dello Sport, World No 28 Lorenzo Sonego named Medvedev as the one player who is capable of exceeding Novak Djokovic and taking the World No 1 spot.
According to the Italian, the fact that Medvedev has 'already overtaken' Rafael Nadal and Roger Federer, the two other world-renowned players in the 'Big Three' suggests that he is the one player that could also surpass the Serbian in the coming years.
"I would say Daniil Medvedev," Sonego replied when asked who could dethrone the 'Big Three' in the current ATP list.
"He has already overtaken Roger Federer and Rafael Nadal, among the new players he is certainly the strongest and the most continuous."
Earlier this year, Djokovic showed exactly why he is at the pinnacle of the sport by beating Medvedev to claim a ninth Australian Open title and his 18th career Grand Slam win.
For Sonego however, Medvedev's loss was not necessarily because Djokovic was the better player. Instead, Sonego speculated that the world No. 2 dealt with 'mental stress', which also played a determining role in his defeat.
"It happens," the 25-year-old said of Medvedev's latest defeat to Djokovic. "The mental part for a player is as good as the physical, technical and tactical part. We have to work on it.
"In tennis you are alone, you have a lot of mental stress, you have different emotions, difficult moments and you must have the weapons to express the best tennis."