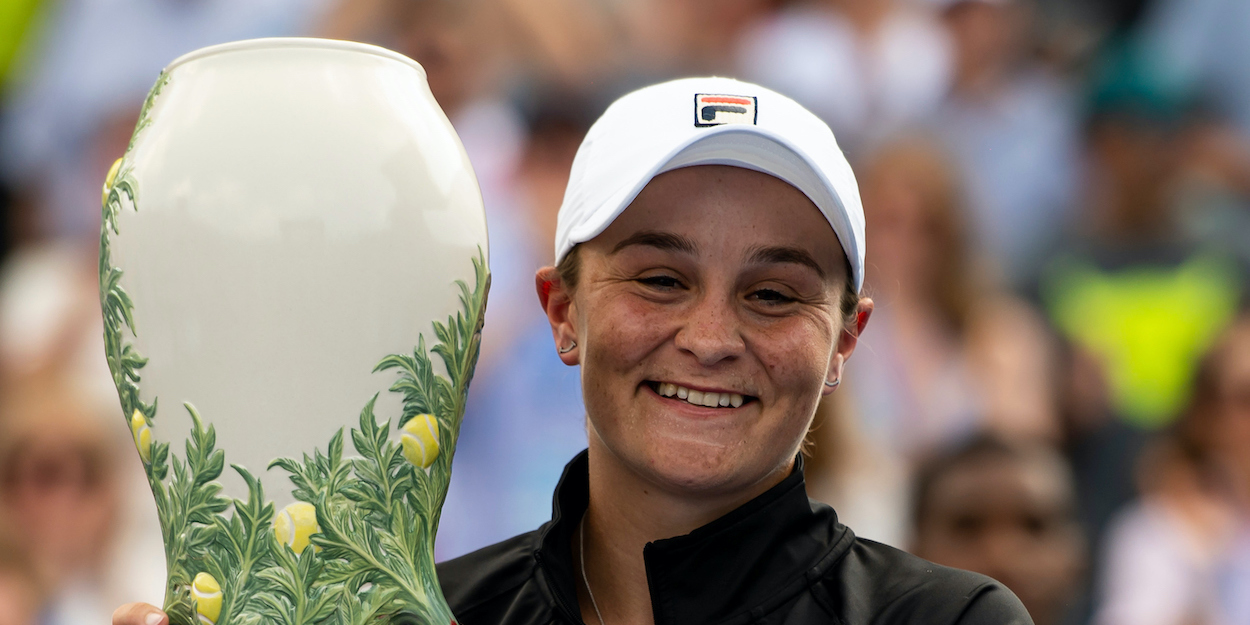 Ashleigh Barty hailed as 'unbelievable' by WTA tour rival
Many are in awe of the form shown by Ashleigh Barty at the top of the women's game in 2021, including her nearest competitors.
The world number one is now into her 93rd week at the top of the rankings, and is certainly among the favourites to claim the US Open title.
Another contender, Aryna Sabalenka, has praised Barty and her fight to stay at the very forefront of the tour.
"What she's doing, it's unbelievable," the Belarusian said ahead of the US Open.
"She's playing really well. Her game is really tough. She's a really tough opponent for most of the players on the tour. That's why she's doing what she's doing."
Barty and Sabalenka have already faced off three times this year, twice in finals. The Australian triumphed in the quarter-finals of the Miami Open, and again to claim the Stuttgart Open title.
Sabalenka got the better of Barty in the Madrid Open final, bringing their career head to head to four wins apiece.
"Yeah, what she's doing, it's a goal for every player to be on the top for, like, so long and be consistently there," Sabalenka added.
"That's something unbelievable. She's serving well. She can use the slice, which is for most of the girls a really uncomfortable shot. She can hit the ball pretty heavy.
"She has everything in her hand, so she can do everything. That's what's makes her stronger than everybody."
Barty will be looking to add a sixth title to her 2021 season accolades as she goes for a maiden US Open title to sit alongside her 2019 French Open and 2021 Wimbledon titles.