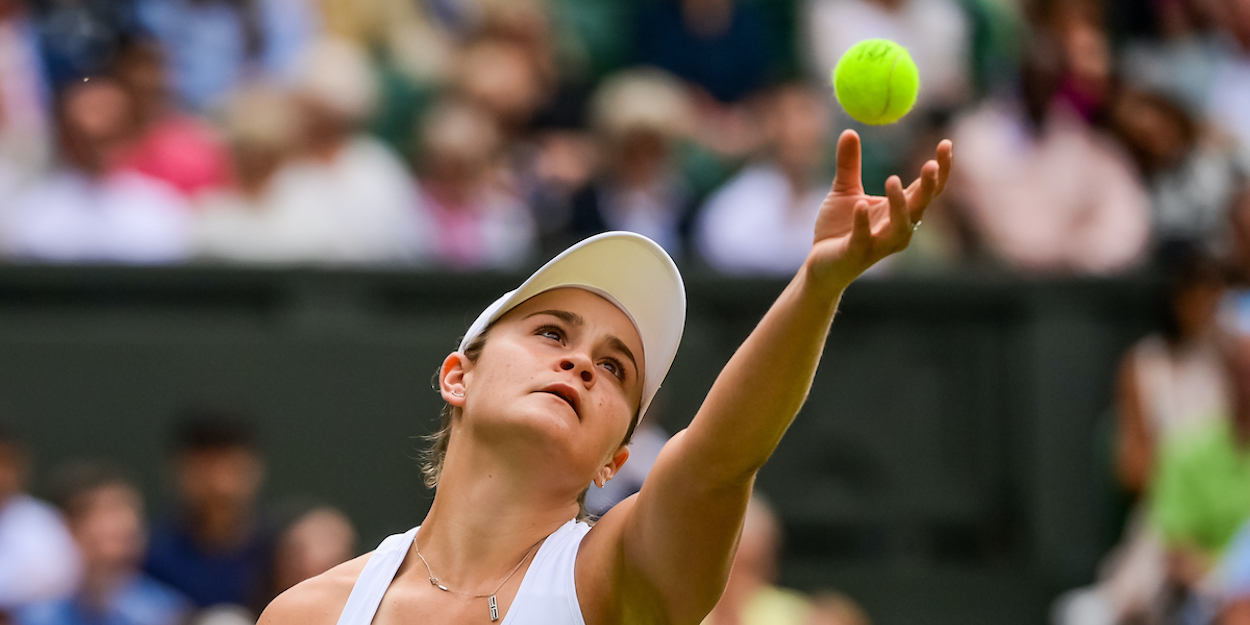 Ash Barty ready to make her 'dream come true' at Wimbledon
Ash Barty said it would be a 'dream come true' if she could overcome Karolina Pliskova to lift the Wimbledon title on Saturday. 
The 2019 French Open champion, who had failed to reach a quarter-final at the All England Club before this week, admitted it has taken her a long time to express that she always dreamed of winning Wimbledon.
After beating 2018 champion Angelique Kerber in straight sets 6-3 7-6(3) on Thursday, Barty's dream took a step closer to becoming reality, with Karolina Pliskova standing between the Australian and a first Wimbledon crown.
"It would be a dream come true, it really would," said Barty after securing her path to the 2021 Wimbledon final.
"I think it took me a long time to verbalise that winning Wimbledon was my biggest dream (and) now that I have that opportunity, it's incredibly exciting."
The 25-year-old said the key to her success at Wimbledon so far, including her semi-final showing against Kerber, was simply to enjoy the moment and have fun.
"I wanted to go out there and enjoy playing against Angie in such an incredible moment, and regardless of the result, walk off the court knowing that I enjoyed it, I had fun, and I kind of gave it a crack and gave it my all.
"That's all that I was going to ask of myself. To be able to bring a level of tennis like I did was kind of the cherry on top."