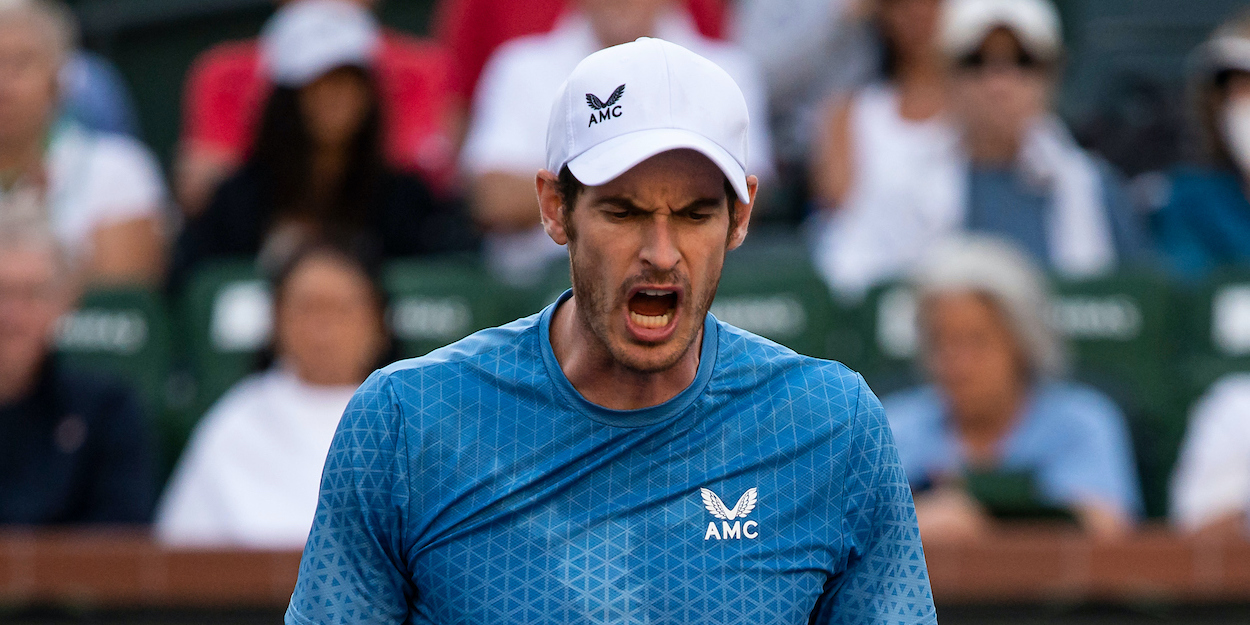 Andy Murray to tumble to two-year ranking low following Indian Wells exit
Andy Murray has been fighting to return to the top 100 for the first time since 2018, with this the latest blow to his efforts.
The former world number one was last ranked with the top 100 of the ATP rankings in May 2018.
Now, come the next rankings update after Indian Wells, Murray will fall to his lowest ranking since October 2019.
The fall will occur as ranking points from the Brit's ATP 250 title at the 2019 European Open drop. Currently ranked at world number 121, Murray will fall 51 places to 172 in the world.
The 34-year-old went into that Antwerp Open in 2019 ranked 243rd in the world. He went on to defeat Stan Wawrinka in the final to leap to 126 in the world.
Murray has not won a tournament since. His highest ranking points tally from a single event was 90, achieved at the Cincinnati Masters in 2020 and Wimbledon in 2021. He holds a 12-13 win-loss record since his title triumph in Antwerp.
At his last two tournaments before Indian Wells, Murray suffered unfortunate luck in his draw, losing to the eventual champion on both occasions.
Moving forward from the Masters event, Murray will play the European Open (17-24th October) and the Vienna Open (25-31st October) before the end of his season.
The Brit further said that even if he were considered, he most likely will not play the Davis Cup Finals held at the end of November and beginning of December.
Instead, following Vienna, Murray should have six weeks off before potentially competing in the Battle of the Brits. That event runs from 21-22nd December.
From there, Murray will focus on preparation for the Australian Open. His ranking may require a wildcard for entry to the main draw, or to go through qualifying.