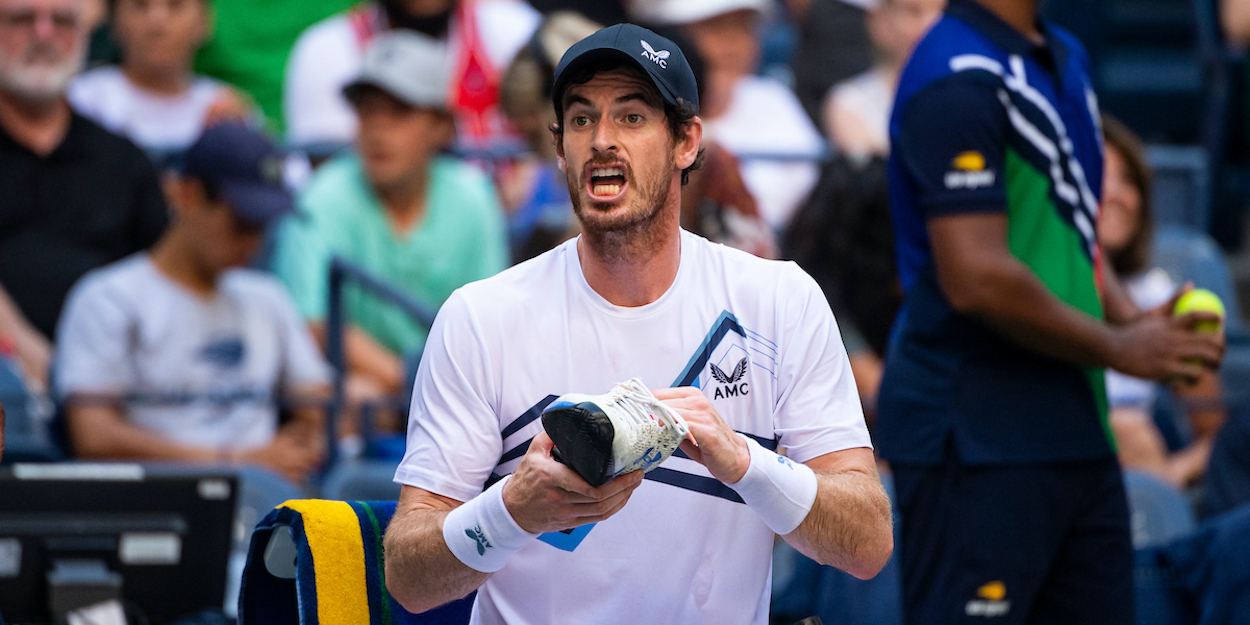 WATCH: Fuming Andy Murray accuses Stefanos Tsitsipas of 'cheating' in US Open clash
There was no love lost between Andy Murray and Stefanos Tsitsipas after the Brit accused the world number three of 'cheating' at the US Open.
The pair played out a first-round epic, with Tsitsipas eventually winning the near-five-hour marathon on Arthur Ashe.
However, the flashpoint in the match happened in the break before the fourth and fifth sets, during Tsitsipas' second lengthy comfort break of the match.
Andy Murray clearly unhappy with Stefanos Tsitsipas' extended toilet breaks! Lashes out at the supervisor#USOpen pic.twitter.com/24haG7r7g0

— Lakshya (@LakshyaNotLaksh) August 30, 2021
Whilst the Greek was off-court for seven minutes, Murray remonstrated with match supervisor Gerry Armstrong about the length of time he was taking.
"For 20 mins, every time!" Murray said. "The toilet's right there. What's he doing in there? It's never once taken be to go to a toilet that long ever."
After losing serve early in the fifth set, Murray could be heard telling his box 'he's cheating, he's cheating,' and the post-match handshake was an incredibly frosty one.
It comes just a week after Alexander Zverev made a similar accusation of Tsitsipas in Cincinnati, alleging the Greek was receiving coaching via his phone whilst off-court.
However, it must be stressed that Tsitsipas did not actually break any rules due to their being no time-restriction on comfort-breaks.