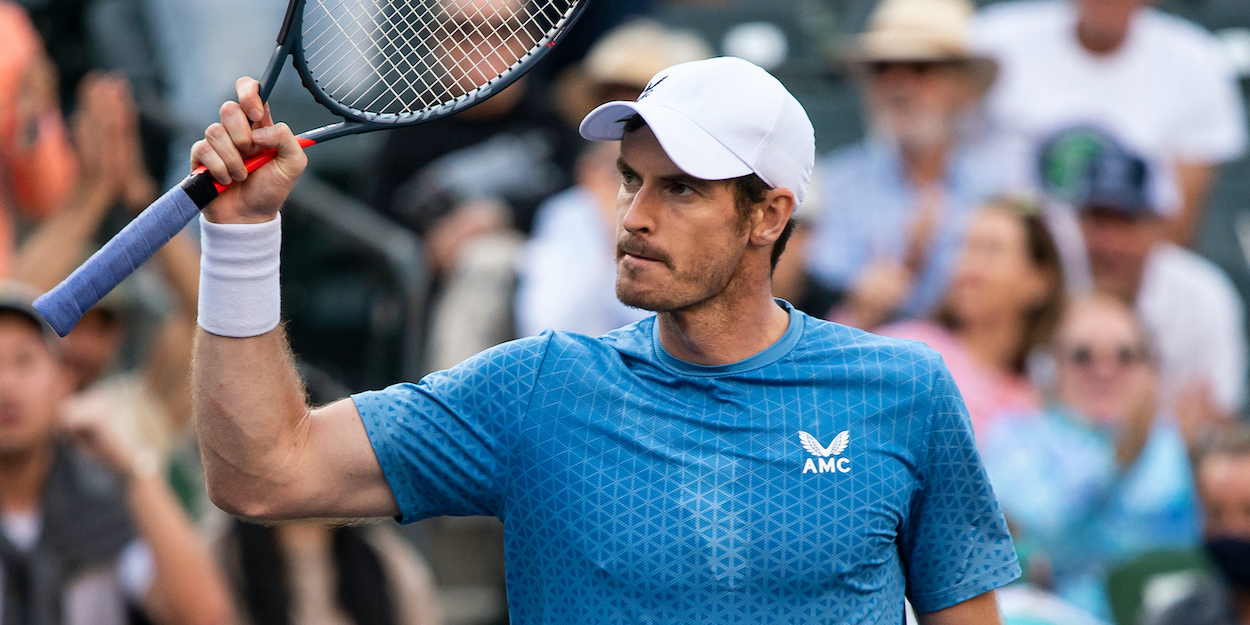 Andy Murray discusses 'rare' exchange after Frances Tiafoe thriller
After beating Frances Tiafoe in a marathon encounter in Antwerp, Andy Murray shared his 'rare' exchange with the American following the contest. 
The British star prevailed in one of the longest ever three-set encounters 7-6(2), 6-7(7), 7-6(8) after three hours and 45 minutes of scintillating action.
However, rather than his impressive victory, which he ended with an eye-catching drop shot, the former world number one opened up on a lengthy chat with the 23-year-old in the locker room.
"There's obviously so much that goes into a match like that. The margins were so fine," Murray said. "I served particularly well at the end, which helped, and when he missed his first serve on that match point.
"I was able to capitalise on that and then in terms of what I'll remember, I just spent probably 30 minutes in the locker room afterwards just chatting to Frances really."
The 34-year-old could only recall one or two occasions in his 897-match career where he has entered a lengthy discussion with an opponent.
"I think maybe once I've had that conversation… twice, but very short after matches in the locker room," said Murray.
"Once was with Melzer at the US Open after I beat him in five sets and we chatted a bit about the match, and then once after playing Jarkko Nieminen because we were waiting to speak to the Queen after we played.
"We were sort of standing next to each other, so we had a chat about the match."
"[I had] a long chat with Frances afterwards so I'll probably remember that and then the embrace at the end.
"I guess so much went into it that I don't remember loads of points in the match, but obviously the end was special. I've never played a match like that on the tour really.
"In the locker room we had a much more in-depth chat about tennis, not so much the match… That was kind of rare I would say."