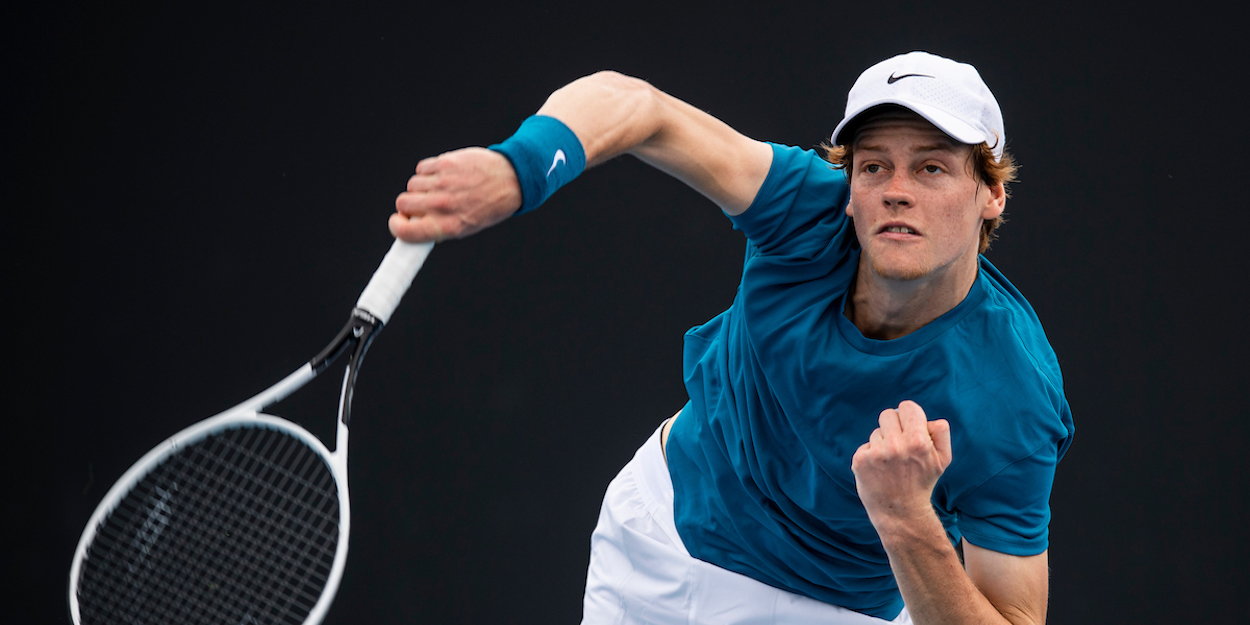 Analyst identifies reason for excitement after Jannik Sinner plays Dennis Shapovalov at the 2021 Australian Open
Arguably the pick of all 2021 Australian Open first round matches was 21-year-old Denis Shapovalov's 5 set win over 19-year-old Jannik Sinner.
Shapovalov has firmly established himself in the top 20 of the ATP Tour rankings and Jannik Sinner made the quarterfinals at the French Open last year, also breaking into the top 40. On the first day of the 2021 Australian Open they showed exactly why they have such bright futures in men's tennis. It was a match with power hitting and shot making of the highest order, that Shapovalov eventually won 3-6, 6-3, 6-2, 4-6, 6-4.
Shapovalov played the important points better, converting 50% of the break point chances he created, while Jannik Sinner only converted 15% of the chances he created. You can forgive Sinner for feeling quite disappointed with the result, especially since he did not take the chances he had. Not only did he have a poor conversion rate, but he created 20 break point opportunities and was only able to convert 3. He limited Shapovalov to 10 break points chances, but unfortunately, he was just more clinical converting 5 times.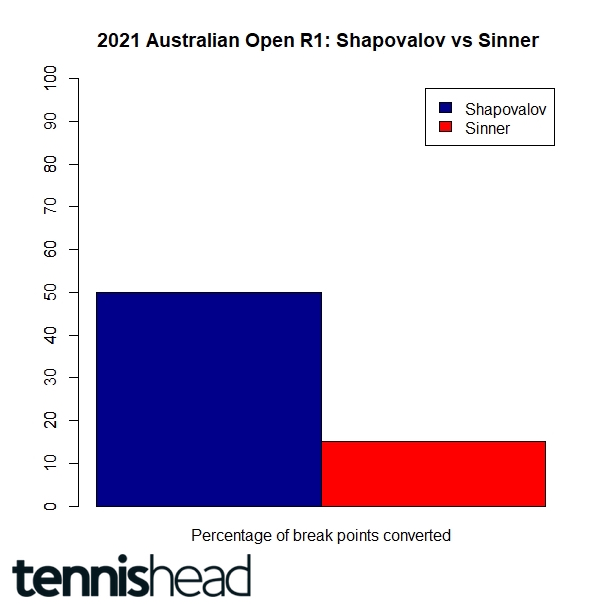 This is an example of how it is not just about creating break point opportunities, but also about playing your best tennis on these crucial points. When you get a break opportunity you need to make sure to take it, otherwise good tennis players will make you pay.
As much as Sinner will rue his missed opportunities, credit also needs to go to Shapovalov. He kept his cool while under pressure and often came up with big serves while down a break point. One thing is for sure, this is not the last time we will see these two exceptional talents face off. It would not be surprising to see them have many close battles in years to come, maybe even in the final of a Grand Slam.
Luka Elliott has a B Com in Economics and Statistics from the University of Cape Town. His thesis was titled "Engineering Features for Tennis Match Outcome Prediction in a Statistical Learning Framework". He now writes for Tennishead focussing on how statistics effect the outcome of ATP matches