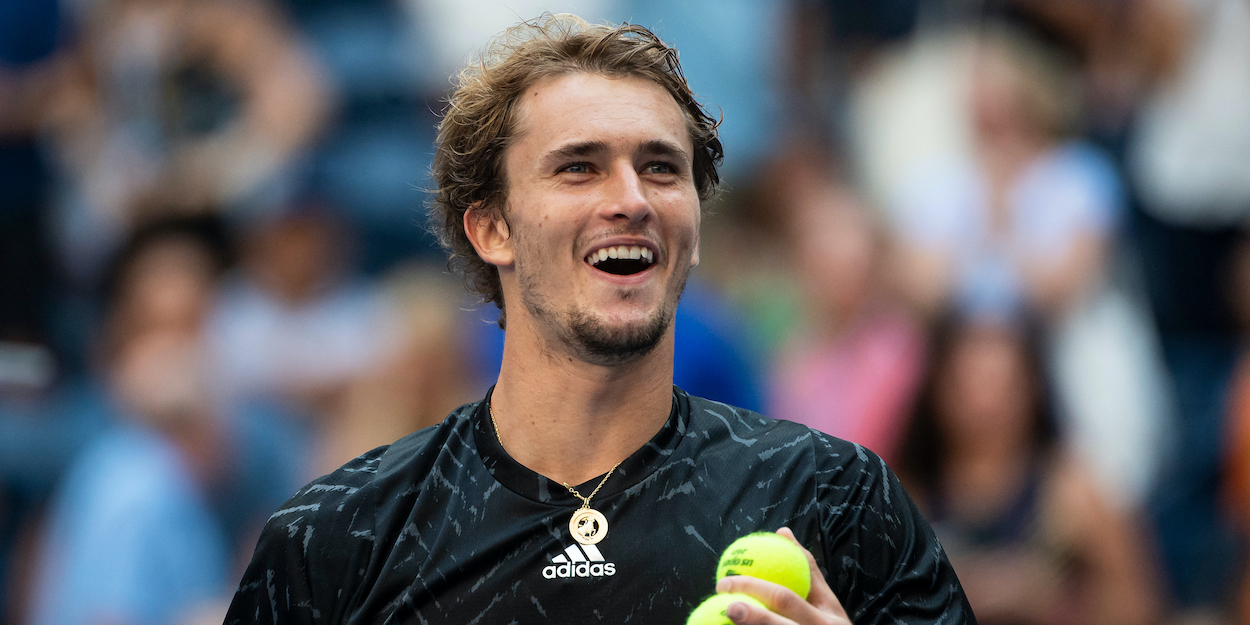 Alexander Zverev downs Alex de Minaur to seal special centenary statistic
Alexander Zverev was not at his highest level against the Australian but clinched the victory for a career landmark on the ATP tour.
The German is the second seed at the ATP 500 Vienna Open, behind world number three Stefanos Tsitsipas.
The match between Zverev and de Minaur was quick-fire, taking under 100 minutes to complete despite playing a full three sets with the score in Zverev's favour 6-2, 3-6, 6-2.
"I missed too many chances in that second set," Zverev explained in his post-match interview. "I can't do that.
"Maybe I was rushing a little too much, hit too many unforced errors then. Credit to [de Minaur] because he picked up his level. He saw his chance and he took it.
"So, yeah, credit to him. Third set I picked it up again and I'm happy it went my way."
Having made his ATP tour debut in 2013, Zverev has not accumulated 300 career wins across 438 matches, a win percentage of 68.5%.
"I didn't know!" Zverev admitted when told of the milestone by the interviewer. "I thought it was 299 actually. 300, it's incredible.
"If you look at where I started [it's incredible]. I'm only 24 years old so hopefully it's going to be a lot more but this is definitely a massive milestone for me."
The win is also Zverev's 49th of the 2021 season, putting him on track to secure his third season with over 50 wins on the ATP tour.
Zverev will next face sixth seed Felix Auger-Aliassime. The two men last met at Wimbledon in the fourth round. There, the Canadian claimed his first ever win against Zverev 6-4, 7-6 (8-6), 3-6, 3-6, 6-4.
The German will be looking to avenge that loss and bring his win-loss record against the 21-year-old to 4-1 in his favour.