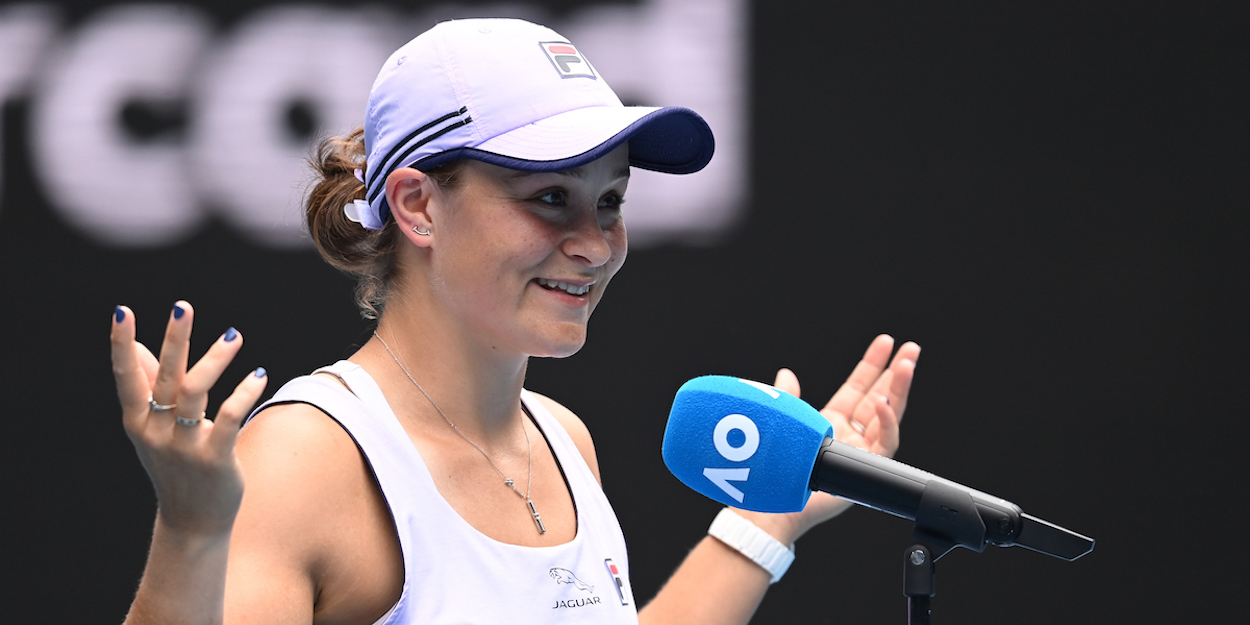 'A strange Wimbledon is better than no Wimbledon', says Ashleigh Barty on bubble restrictions
Ashleigh Barty suggested players should be grateful to get to play at Wimbledon this year regardless of any COVID bubble restrictions.
The year's third major is set to require players to stay in hotels and only leave to travel to the All England Club, and the Australian believes competitors should "do what we have to do."
The world No. 1 is playing at the Madrid Open WTA 1000 tournament. Barty reached the second round by beating Shelby Rogers 6-2, 6-1 on Thursday.
"It will be strange, without a doubt. But to be a little bit strange, to still be able to play Wimbledon, is certainly my preference," the 25-year-old said in an interview at the event.
"It would be a shame to not be able to play that incredible tournament. I think as players, but certainly from my point of view, we do the right thing, we do what we have to do to enjoy the fact we get to play at Wimbledon.
"Hopefully then people are able to enjoy it with us. There may be some crowds. I haven't heard of what the plan of kind of easing of restrictions are there, so I'm not sure what the plan is.
"We're still a couple months away yet. Hopefully in the UK things can settle down, and some sort of normality outside would be brilliant for everyone."